In simple calculation, your baby will live the first two to three years of their life in diapers. This naturally means you'll need diapers every single day for over or around 1000 days.
Is Diaper Safe For My Baby And When I Use It For My Newborn?
Diapers are safe or not for my baby? Many moms have doubt and want to know? Well as a mother my opinion is yes, diapers are safe for baby's delicate and sensitive skin.
Diapers vs. Handmade Cloth Nappies
Today also many moms like to use handmade cloth nappies instead of diapers, below are a few reasons why moms use cloth nappy:-
Cloth nappies are popular since centuries, whereas diapers are newly invented.
Handmade nappy can be washed and reused. so, these are more economically than branded nappies.
Many moms worry about chemicals used in modern diapers.
Newborns wear 10 diapers a day, and as they grow older, the number may decrease to 6 or 7. So if you take 8 diapers (per day) as an average, it sums up to 2920 diapers in a year, and a total of 8760 diapers in 3 years.
This calculation is enough to show how important diapers are for a baby, and how critical it is to use the right one.
In this case, Pampers is one of the best diaper brands worldwide. However, there is a multitude of variety you can choose from, to get the perfect diaper for your baby.
Why Pampers Diapers?
Pampers wipes, diapers, training pants, and other products are made using ingredients that are officially tested and proven to be safe for your babies.
At Pampers, the comfort and safety of your baby are the topmost priority. Pampers assures that their products are the best, as they source the safest raw materials from the very start. After getting the purest raw materials, Pampers work with top-notch safety experts, pediatric dermatologists, and pediatricians to evaluate every material, and produce perfect diapers.
This is why Pampers is the best diaper brand for your baby. Moreover, it offers a range of different diapers that you can choose from—Pampers Swaddlers, Pampers Cruisers, Pampers Baby Dry diapers, etc.
Let's talk about Pampers Baby Dry vs Swaddlers in detail!
Related Posts:
Pampers Baby Dry Diapers: Overview
1 Pampers = 1 dry night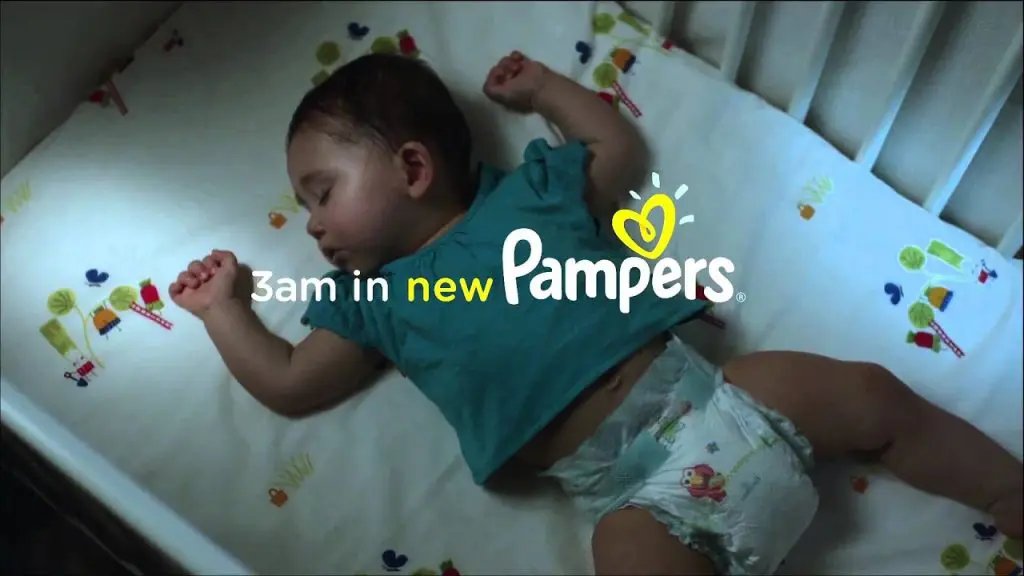 Baby dry diapers work exactly how they sound like—they keep your baby dry.
Most diapers offer absorbency and protection from skin rashes, but the Baby Dry diapers propose three absorbency layers of protection, which makes them more absorbent than Pampers Swaddlers. Most parents like to believe that the more layers their baby's diaper has, the more protection from unwanted leaks and skin infections.
Moreover, with Pampers Baby Dry diaper, the newborn can sleep peacefully, and so can the parents.
If your baby is on a pee-poop streak, Pampers baby dry diapers must be your go-to option. It comes with an UltraAbsorb core and features a three-layer interior construction that offers your little heavy-wetters extra protection against leaks.
With Pampers Baby Dry diapers, you can sleep comfortably all night, without needing a diaper change.
The diaper area between your baby's legs is slimmer, as compared to other baby diapers. This allows a newborn baby to sit, crawl, and walk pretty easily!
You can get Baby Dry diapers here on Amazon!
Features of Pampers Baby Dry:
Here are some commonly known features of Pampers Baby dry overnight diapers:
Baby dry diaper provides overnight dryness with Pampers Magic Gel Technology.
Pampers baby dry diapers comfortably fit using the flexible waistband.
It has a breathable Soft Belt and Cuffs that keep the baby's delicate skin fresh and dry.
Comes in all sizes, from size zero for newborns to size 6 for heavy butts.
It comes with the reusable tape.
Cotton-like softness for your baby
You get entertaining toddler-friendly design options.
12-hour leakage lock, making it perfect for overnight wear and keeping baby's skin dry.
Wetness indicators that allow you to change the diapers quickly (available only in diaper sizes newborn, 1, 2), and prevent diaper rash.
Cons of Pampers Baby Dry Diapers
Wetness indicator only available for younger babies, in sizes newborn, 1, and 2.
Not as soft as Pampers Swaddlers.
Pampers Swaddlers Diapers: Overview
One of the best diapers for newborn babies, the Pampers Swaddlers are designed while keeping younger babies in mind.
For most parents, using Pampers Swaddlers is not a difficult choice. They are made by a reputable diaper brand and offer many reasons why one should use Pampers Swaddlers for their baby.
The Swaddlers line comes with an umbilical cord notch, that protects your newborn's umbilical stump from rubbing against the diaper. You can find this notch in sizes N to 2!
In addition, the ultra-soft BreathFree Liner wicks most of the moisture away from your baby's sensitive skin. This highly minimizes the risk of irritation and diaper rash.
The standard size for Pampers Swaddlers starts from newborn size and goes all the way up to 7.
All sizes in the Swaddlers line offer a wetness indicator. This ph-sensitive strip (called wet stripe) indicates when your baby has wet the diaper, by changing its color.
You can get Pampers Swaddlers diapers here on Amazon!
Features of Pampers Swaddlers:
Here are some of the best features of Pampers Swaddlers:
It comes with an umbilical cord notch in sizes N to 2.
The wetness indicator is available in all sizes. This lets you know when you need a diaper change, which primarily keeps your baby comfortable.
Sizes range from N (<10lbs) to size 7 (41+ lbs).
It contains mild ingredients that you may not find om ordinary diapers. These include Petrolatum, Stearyl Alcohol, Aloe Barbadensis leaf extract.
Swaddlers offer an incredibly soft Absorb Away Liner since a newborn baby's skin is comparatively much more sensitive.
The side tabs and waistband are stretchy, which is a plus point for your baby's comfort.
12-hour protection for your sleeping baby!
Cons of Pampers Swaddlers
On some babies, Swaddlers may seem quite small and ineffective because of their small design.
Even when Pampers Swaddlers guarantee 12-hour protection, babies still might face leaks overnight.
Generally, Pampers Swaddlers pull wetness a lot better than stools.
The Swaddlers diaper price is expensive per diaper.
They also hold less liquid, as compared to Baby dry diapers. Baby dry offers a more absorbent diaper!
Related posts:
Pampers Baby Dry Vs Swaddlers: The Similarities & Differences!
Are Swaddlers better for your delicate newborn, or should you go with Baby Dry diapers instead? Which diaper is perfect for your baby amidst these two Pampers diapers? Let's look at the similarities & differences among both Pampers Swaddlers and Baby Dry!
Reliable Pampers Brand Diapers
Both Pampers Swaddlers vs Baby dry diapers are produced by Proctor and Gamble. These two disposable diapers keep the child moist for several hours because both diapers are super absorbent and leakproof. They are extremely reliable for infants and children, due to their comfortable fit and design.
Many parents do not use any other brand because Pampers is the most trusted brand worldwide. Since 1961, Pampers has created a reputation that is seen throughout more than a hundred thousand reviews.
Extra absorb channels
Pampers Swaddlers have extra absorb channels to protect against moisture and distribute it uniformly. This is also helpful for any child who sleeps at the same place all night, such as on the back, belly, or sides.
On the second hand, Baby Dry diapers offer 3 layers of absorbency which helps in pulling away liquid and keeping the baby dry all night. This is the best absorbency yet featured in Pampers diapers!
Unique Absorb Away Liner
In both products, the AbsorbAway Liner's main function is to draw wetness away from the baby's skin. This works exceptionally in keeping your baby's delicate skin dry when diapers are wet.
Wetness Indicator
You will find a wetness indicator on both diapers. This helps parents save money and time, as they'll know exactly when to make diaper changes.
Pampers Swaddler's has a wetness indicator on all diaper sizes. So no matter how old your baby is, you will know they have peed or pooped, when using Pampers Swaddlers. Meanwhile, Baby Dry diapers have the wetness indicator only on sizes N, 1, and 2.
Maximum 12 hours of waterproof protection
Pampers diapers (both Swaddlers and Baby Dry) offer 12 hours of moisture protection, making them excellent additions to the list of best overnight diapers. The 12-hour protection allows your babies to sleep longer stretches, without having to be diaper changed at night. The result will be a relaxed child, as well as a happy parent!
Extraordinary softness
Pampers Swaddlers is the softest diaper made by Pampers. It surpasses every diaper in this softness. This makes it the perfect choice for young and newborn children. It's so far softer than Pampers Baby dry diapers, which are also quite soft.
Price
Pampers Swaddlers are priced similarly to the Baby Dry price, so the total price is no factor in the decision-making process. However, both diapers were higher in price than store brands and budget brands, such as Luvs.
Umbilical Cord Notch
Both Swaddlers and Pampers Baby Dry diapers offer a unique feature—umbilical cord notch. This is a cutout on the front to prevent the baby's sensitive umbilical stump from rubbing against the diaper waistband.
This umbilical cord notch protects your baby's delicate belly, and the diaper fits perfectly!
Considerations for choosing the best diaper—Pampers Swaddlers vs Baby Dry
Now that you are aware of the features of both these incredibly good disposable diapers, you may be wondering which one is the best. Below are some conditions that test the usability of Swaddlers and Pampers Baby Dry diapers:
Does it prevent leaks?
We wish diapers had ears so that we could talk to them right away.
We want them to hold the matter in there, no matter how much the babies fill the diapers up. Will it need double or triple gussets? Make it happen, whatever it takes.
So how to make a good diaper choice? Buy the diaper that absorbs any fluid before you need to wash and clean it out!
Both Swaddlers and Pampers Baby Dry offer leakproof technology, so you're good to buy any of them.
Is it comfortable?
Comfort is essential for babies. It is a must for keeping your baby active and dry always.
Comfort also plays an important role in a healthy newborn. Active babies usually play a lot, so they would need comfort while wearing a diaper.
In this case, both Pampers Swaddler and Baby Dry diapers are very comfortable for your baby!
Does it work overnight?
While buying diapers, most parents look forward to seeing themselves and their active babies sleep peacefully.
If your diaper offers overnight protection from wetness and leaks, it is a win for everyone. With no diaper changes, everyone sleeps peacefully!
Fortunately, Pampers baby dry and Swaddlers both offer 12-hour protection from wetness and strong leakproof technology!
Pampers Swaddlers vs Pampers Baby Dry—Which Pampers Diaper is Best?
Pamper Baby Dry and Pamper Swaddlers are very similar. They're both from the same manufacturers and have similar dimensions. Both baby diapers offer similar features and are perfect for your baby. However, your choice may depend on your budget preference and what your child needs.
In my opinion, both these baby diapers are incredibly good at what they do. So you do not have to choose one for your baby. Instead, choose both these baby diapers, just at different time intervals.
While Pampers Swaddlers are perfect for newborn and younger babies, given they are extremely soft, you can use Pampers Baby Dry once your baby is over the age of 5 months.
I'd also say that Pampers Swaddlers are slightly better than Pampers Baby Dry, and there are no questions otherwise.
They offer multiple air channels, wetness absorbent layers, cotton-like softness, umbilical cord notch, wetness indicator, and much more for your baby. If you are confused between both, choose Pampers Swaddlers!
Frequently Asked Questions
Here are some FAQs based on our current comparison for Pampers Swaddlers bs Baby dry diapers!
Question 1. Why are Pampers Swaddlers more expensive?
Pampers Swaddlers are more expensive because of the value they provide. Once you start using Swaddlers on your newborn, you won't seem to have any problems, as you do when using other diapers.
You get amazing features for what you're paying, including a wetness indicator, AbsorbAway Liner, air channels, stretchy sides, 12-hour protection from wetness, and so much more!
The only reason Pampers Swaddlers are more expensive is that they are simply worth it.
Question 2. How do Pamper Swaddlers work?
Pampers Swaddlers offer an absorb-away liner that pulls all the wetness and moisture away from your baby's sensitive skin. This allows your baby to have more fun without getting soaking wet.
Question 3: Can you use pampers baby dry during the day?
Yes, you can use Pampers Baby Dry during the day. It is not a night-only baby diaper, so you can use them during the daytime as well. The primary benefit of Pampers Baby Dry is to absorb more, and keep away all the mess!
This ensures infection-free diaper time, prevents baby rashes, and keeps your active babies healthy.
Question 4. Are pampers baby dry scented?
Yes, all Pampers diapers are scented, but on a very low scale. The fragrance used is very mild in each diaper and has been carefully researched to be non-irritating and non-allergenic to your baby's skin.
Would this affect your baby's skin? It is clinically proven by Pampers that this fragrance poses no risk to your baby or increases the chances of diaper rash. Using scented Pampers diapers is similar to using unscented diapers!
Question 5. Which is the best Pampers model to use at night?
Pamper baby dry is highly recommended for overnight use, as it has much more absorbance than Cruisers and Swaddlers.
Question 6. Which is the best diaper for a newborn?
Swaddlers are good for infants and tiny babies with smaller sizes. Since young babies sleep more often, and pee or poo lesser than older babies, you are not needed a diaper with high absorbency.
Swaddlers are softer than any other diaper on the planet, making them amazing for your newborn.
The Most Dependable Diapers of 2021
Here are our top picks for the most efficient diapers and good alternatives to Pampers Swaddlers and Baby Dry!
Bottom Line
There is no proper guide to choosing the perfect diaper for your baby. One may offer cotton-like softness (like Swaddlers) and the other might be good at preventing leaks.
You may go from one brand to another brand, finding the right one for your baby, and that is better. No matter what you prefer, the above-mentioned diapers are some of the best class diapers worldwide.
As for pampers diapers, both Baby Dry and Swaddlers are two efficient diaper lines. Go with Swaddlers for your newborn, until they become heavy wetters. As soon as they start peeing and pooping more, you can switch to Baby Dry!
I hope this information helps you in making the right decision for your baby! You can read more of our articles here: