The Key To Become A Calm Mom!
All the dreams of having the perfect family being illogically hard? Think of the time when you first thought of to become a calm mom, mesmerizing, right! How you imagined a whole future with your small family and small hands/feet. Unicorns, colors, rainbows, your baby running around the house, giggling.
Well, that… and a 24*7 hour no rest schedule with an ultimatum of 'do or die'! A messed up house with toys all around, a crying baby, your over-cooked food and ooh, what's that smell? Somebody needs a diaper changed. 
Did your dream include all these details? Eh, didn't think so! Life is a blur, your baby is fuzzy and the situation couldn't be anymore messy! Losing temper is inevitable and there you go… KA-BOOM! You are yelling at everything and everyone. Once considered a goddess, your husband now thinks you are evil incarnated and well, your baby is still busy crying!
Take a deep breathe lady. You need a good talk and I cannot agree less. Let's be mothers and rant about this evil timing and curse our husband to a lifetime of diaper changing! With these, you have to become a calm mom!
Related Topics:-
1.Feel The Serene
---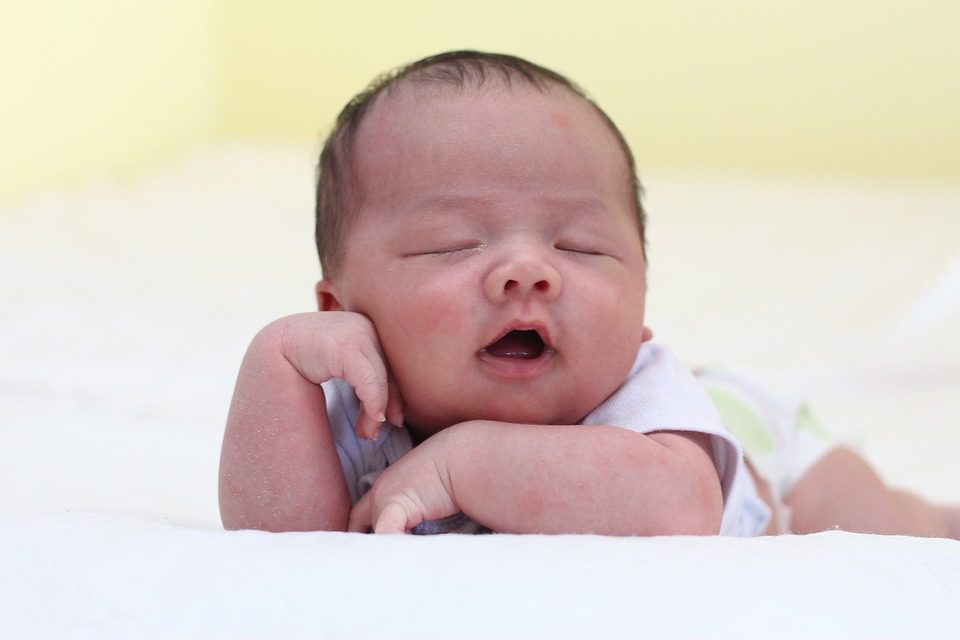 Before you go all explode-ish. Let's go back in time and realize how badly we wanted this baby. How we wanted to hear its heavenly first cry, giggle, yelp, its first word which you so hoped would be 'mama'! It's a hard time for you and deep down you knew it is going to come, you just didn't know its extent!
Now that you witness it, you want to go back in time and smack yourself for thinking it was going to be an easy cake but you also know, it is worth it! All you got to do is realize it and feed it in your system. One cooey look from your baby and you are ready to go on the WAR!!! 
Hell yes, you feel the power, the energy of fighting the world down for your baby? Yes, now calm down, my lady! We just need to handle down a baby and its diaper and its mess, easy peasy!'
2. Only Responsibility
---
Know, no matter how much you love working or cooking or whatsoever, this time is crucial for yourself and your baby and nothing should be a bigger priority than that. Everything comes later, first and foremost is your little baby! Your only headache should be dealing with your baby's problem.
If you think you can withhold your job, household chores and your baby altogether then all you are doing is straining yourself which has its own severe effects! Make sure, the household load is not on you. Ask your husband and the family to handle all the household chores.
You, in no way, should worry about your husband or family or if they ate or not. No! They should know if you are full or not, well-rested or not! There is no other way around. If you think your family is not helping enough, ask them to!
About your job, my first advice is to continue your maternity leave or ask for another leave and give all your attention to the baby. Second, ask your respective company to settle your work from home. So, you don't have to travel if you don't want to.
If not, ask your husband to look out for the baby until you are out for work. Whatever work you find extra, pass it to your family!
3. Manage The Work!
---
And by managing, what I mean is divide the work to people, A.K.A., your husband, your family, a nanny and a house maiden. On the other hand, you just sit around and order, hell yes, baby!
Most of the time, mothers try to take all the responsibility on themselves without even thinking or realizing that is not their work to do at the moment. Don't worry about the work, it really is not your responsibility!
Most often, people advice on staying calm and being prepared but I haven't heard of the worst advice than that… first off, mothers shouldn't take the work/household stress at all since it can cause sincere damage to the mother's milk supply and baby healthy! Don't tell/be told to calm down. Make sure there is no reason to stress over on something in the first place.
And that too is not your responsibility but your husband's and family's to give you and the baby a stress-free environment. So, just sit back and order, you beautiful lady with your cute child!
4. Take yourself out!
---
Giving yourself timeout doesn't just apply here but in every case scenario! You need fresh air from everything to everything. Take any relationship or situation, if you don't get away from it once in a while, you will get bored or exhausted from the same routine. So, give yourself a time out.
Let your husband take care of the baby, they do need papa-time together, too! If the daddy is busy, perhaps your family/friends or the Nana! It's the best way to become a calm mom!
Plan the whole day out, take a wine bath since you can't drink it. Do stuff that makes you feel better! My first call would be sleeping. I mean, just imagine a beautiful evening in a soft comfy bed, with soft music and lights. Okay, we can roll into Netflix and chill! Perfect!
5. Prepare A Schedule
---
Now, of course, nothing ever goes accordingly but keeping a "to do" list with you would help you make sure you are not forgetting anything or at least are having half the work done! Try to keep a sleeping/ waking up schedule, decide the hourly sleep and aim close to it.
It is not like I'd say 7 hours sleep and BOOM, you have it. You probably won't have it at all. But a little help from your husband can do wonders. You both can give the hourly duty to each other. That way you will save half your sleep and would feel a bit more fresh and a lot less broody the next day. That is a positive morning and when the morning is positive, so are you!
Eat on time. If you are the one cooking, ask your hubby to look after the baby or you both can cook together with your baby in proximity. Lit some candle and consider it a date. A little helping hand can do wonders. So if your husband's a dimwit and cannot understand your signs of anger, ask him politely to help you out.  These tricks help you to become a calm mom.
And not just helping in one thing but making sure he is there all the time! Know, you are a superwoman, lady but don't let it blind you into doing everything!
Conclusion
---
This post is different from the rest you read out there. They try to focus on how to keep calm when you have loads to do but in my ideology, a mother shouldn't be stressing over anything… she needs her healing time. Plus, stress affects a mother's health badly! So, try one of these tips and try to become a calm mom.
So, I believe this post is not for mothers and how they can calm themselves down but for their husbands and family who should make sure she stays calm and has her peace with the baby and their health! If you have more to add? Do let us know in the comment section down below. Until then,
Adios!