Always there been a lot of discussion about what to expect during childbirth but less talk about the actual RECOVERY FROM VAGINAL DELIVERY and what it feels like for soon-to-be-moms.
After a vaginal delivery, you're shocked by what's going on with your body (a lot of weird things going on after birth process, isn't there!)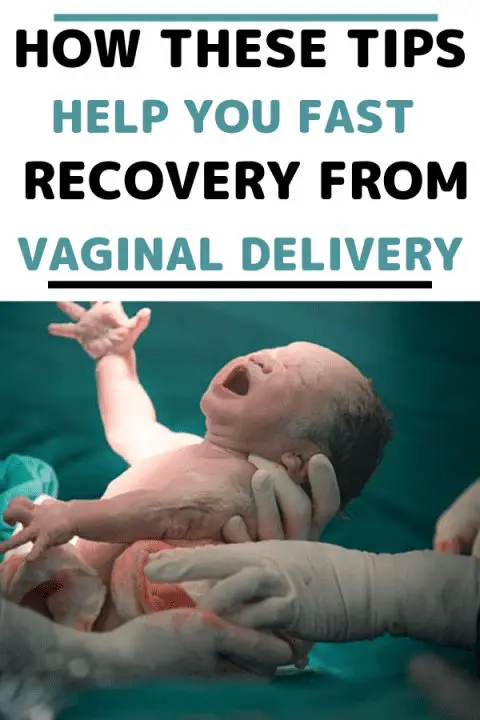 I was also there where you are right now (vaginal delivery)-in pain, sore, itchy, irritating stitches and wondering how I would regain and function properly like before.
As a mother, I know how do you feel after vaginal delivery? So, I'm going to share my 6 TIPS TO SPEED UP RECOVERY FROM VAGINAL DELIVERY. May these tips give you some relief!
6 TIPS TO SPEED UP RECOVERY FROM VAGINAL DELIVERY
1.PICK UP RIGHT ESSENTIALS FOR POSTPARTUM BLEEDING
---
Make sure that you have essential things on hand to cope with heavy postpartum bleeding. These are the items which make you feel comfortable during heavy postpartum bleeding.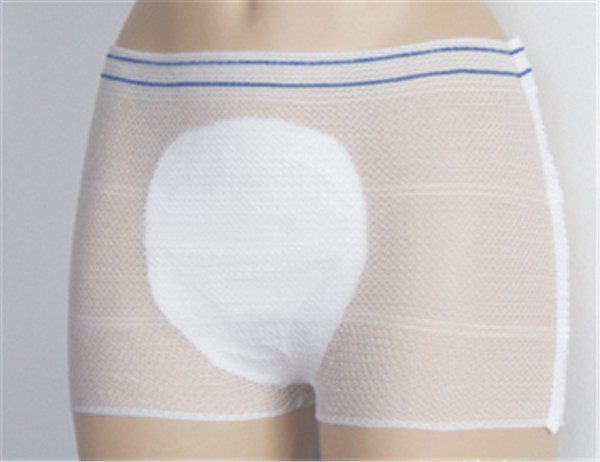 I Recommend You:
Disposable mesh underwear (I know you don't want to ruin any undies}. This is a perfect protection layer for heavy bleeding
Thick Period Pads which help to absorb well. Because it's obvious you don't want your lady parts sitting in moisture for a long time)
The Perineal Spray – This provides cooling relief down as it is all-natural and a complete lifesaver.
Peri Bottles Grab one for every bathroom
A Mattress pad  It protects your bedsheets while you sleep.
The idea is to make sure you don't sleep in too much moisture because your postpartum bleeding will be heavy:-
The disposable mesh underwear helps to keep your pad at a place. I used pads with wings and stuck them with mesh underwear so that my pads remain at a place.
The perineal spray is used for its natural cooling effect and you will thank yourself that you found it.  It also contains hazel which helps to keep things sanitary because of vaginal delivery.
About the peri bottles – fill it with lukewarm water and spray gently on your lady parts. This helps your downstairs parts to release urine easily and keep you clean all lady parts.
The mattress pad is to protects your mattress from any type of postpartum leaks. Keeping all these essentials feel you comfortable and much better.
2. STOOL SOFTENERS
---
It sounds horrible – stool softeners during postpartum. I never thought for a stool softener as I had regular bowel movements before giving birth. What you say!
Whom to blame for the stool softeners may be to mommy's brain! I'm telling you horrible story that after my vaginal delivery my first bowel movement felt like giving birth all over again.
So, my good advice, you should take stool softeners or a few days after delivery. I know you don't like constipation may slow down your vaginal recovery.
The nurses may give you some but be prepared or getting your own. Getting recovery soon, feel you better overall.
3. PADSICLES ARE THE BEST
---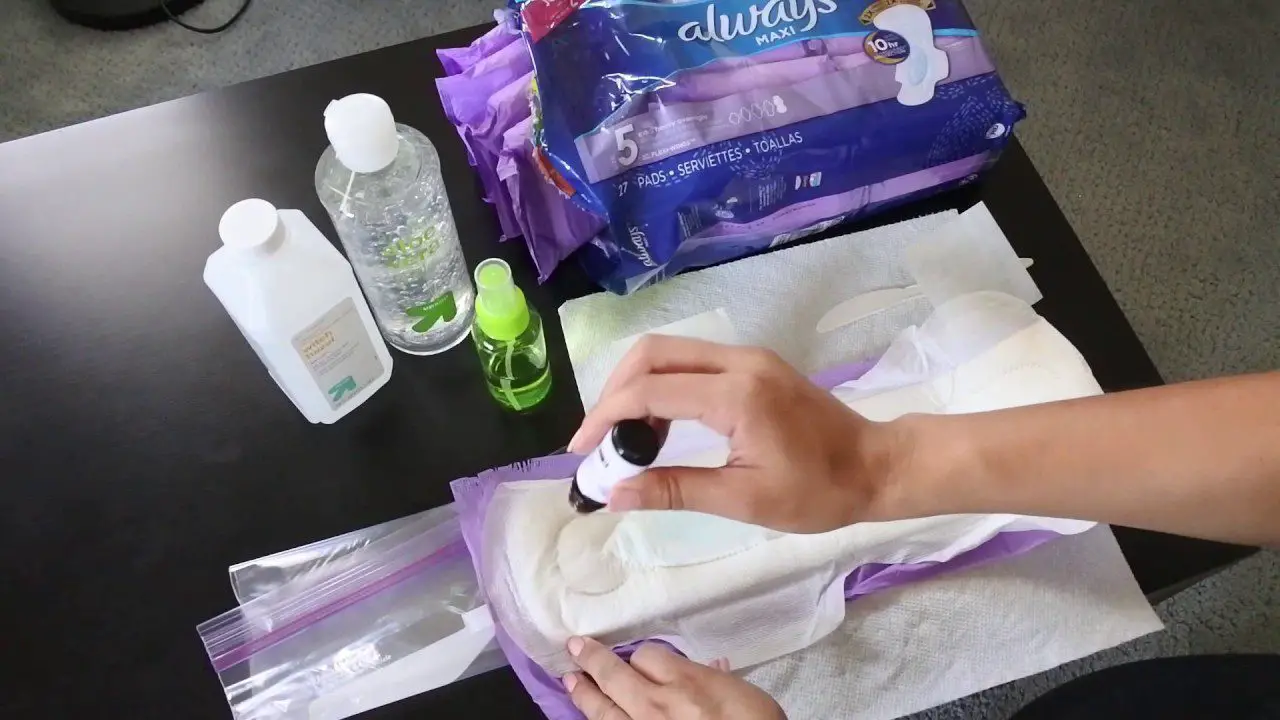 You can make your own Padsicles which helps you to get well soon from the vaginal childbirth. Do you know what is exactly is a Padsicle?
It's totally safe homemade cooling pad with your choice of healing properties. These are the things which you need the most when your lady parts got stitches during childbirth.
Give a look at some benefits of using Postpartum Padsicles:-
Helps in reducing inflammation of vaginal stitches
Soothes Soreness
aides in pain relief
What things do you need to make a Padsicle? (mostly soon-to-be moms make it before delivery. But it's ok if you're not prepared before, these are easy to prepare).
There are many Padsicles recipes but you have to choose one which gives fast results. Please don't get irritated because I'm going to tell you some crazy ingredients.
First of all, I opened my giant postpartum pad and then spread aloe vera gel on it and upon that I sprayed a bit of witch hazel (use one alcohol-free).
Now I wrapped the pad back up, placed it in a plastic bag and stuck in the freezer till it was cold enough. But you know it is the best friend during the postpartum. Trust me, your love that product.
The aloe vera is soothing and witch hazel is helping your inflammation down there (vaginal).
4. TAKE POSTPARTUM SITZ BATHS
---
This one is another amazing way to help yourself recovery from childbirth. The idea is to fill an over the toilet sitz bath with enough warm water to submerge your lady parts in it by adding some healing ingredients such as:
Epsom Salt– It is a natural ingredient that helps to reduce swelling and a good cleaner,
Lavender essential oil – As it is a natural antiseptic
Alcohol-free witch hazel – fights with any type of infection, reduce inflammation and also help with itching. Mix all the ingredients well before lower yourself into the sitz bath.
But before using all these ingredients just inform to your midwife or your doctor about your postpartum sitz bath.
5. PERINEAL MASSAGE
---
Stretching out your vagina is known as a perineal massage. If you have stitches during delivery, then definitely you have scar tissue that will cause discomfort during postpartum recovery.
After a few weeks of postpartum do a perineal massage twice a day to help stretch out the tissue and it worked magically.
6. KEGEL EXERCISES
---
These exercises strengthen the pelvic floor muscles that support the important parts of the body like your vagina.
Your pelvic floor is strong enough before birth and likely helps your delivery which will then aid your recovery time (in theory).
But you know kegel exercises do the wonderful job for recovery from vaginal delivery:
It promotes perineal healing
Helps bladder control
These exercises strengthen your pelvic floor muscles which can keep your organs in a place
I picked up a kegel ball set and started prepping my body for birth and recovery.
RELATED POSTS:-
So, all you gorgeous moms now it's your turn. I hope you got some help from this post because your comfort is of the utmost importance and of course you do want to speed up your recovery from childbirth and postpartum.
You make sure that you have all the items nearby you that will help you handle postpartum leaks without worrying.
The last 3 tips are more helpful after 6-weeks postpartum recovery mark. If you follow a few of these to heal properly and that is the key for your health and happiness. These tips also help your recovery from future pregnancies.
Tell me if any of these tips helpful? What are your own plans for recovery? Your tips may help new moms to cope with postpartum leaks.
Enjoy motherhood journey and
TAKE CARE