Best Postpartum Essentials for Mom and Baby's Well-Being
It's been a long since you got pregnant. Spending 9 months with a baby inside you is an unbelievable experience. But now, you're past those 40 weeks (or so) of pregnancy and incredible hours of childbirth and you're officially a mother!
Wanna guess what happens next? Postpartum.
Postpartum refers to the time period after a baby is born. It's a special time when a new mom's body goes through changes to recover from giving birth. During the postpartum period, new moms may experience physical and emotional changes as they adjust to their new role as a parent. It's a time when both mom and baby need extra care and attention to ensure they are healthy and happy.
In 2023, postpartum essentials have evolved to cater to the unique needs and preferences of new mothers, providing them with comfort, convenience, and support during the crucial period following childbirth. These essentials encompass a wide range of products and services designed to assist mothers as they recover from the physical and emotional demands of pregnancy and labor while caring for their newborns.
Why Postpartum Essentials are important After Childbirth?
Postpartum must-haves are important because they help new mothers and their babies during the period after childbirth. Here's why they are crucial:
Physical Recovery
Emotional Well-Being
Breastfeeding Support:
Comfort and Convenient
Nutrition and EnergyBaby Care
Safety
Here is an important list of postpartum essentials for both of you, so, both of you can recover fast from this unwanted phase called postpartum.
Postpartum Essentials For Mom
Fast Recovery Essentials
1. Maxi Pads
After giving birth, a new mother experiences postpartum bleeding, also known as lochia. This bleeding is a natural part of the body's healing process, as the uterus sheds the lining that supports the pregnancy. Maxi pads are specifically designed to absorb this postpartum flow, which can be heavier than a typical menstrual period.
You're gonna need these for possibly a couple of weeks until postpartum bleeding lets up. The best way to deal with Lochia is to use high-quality Maxi Pads. Never use Tampons. Click here to get "Always Maxi Unscented Pads with Wings". 
2. Acetaminophen
Mothers may use acetaminophen (commonly known by brand names like Tylenol) during the postpartum period for several reasons:
Pain Relief: Childbirth, whether through vaginal delivery or a cesarean section, can be physically taxing and often results in discomfort and pain. Acetaminophen is a mild pain reliever that can help alleviate postpartum pain, such as uterine cramping, perineal discomfort, and soreness from episiotomies or tears.

Fever Reduction:. Acetaminophen can help reduce fever, which is especially important to address promptly for the mother's well-being.

Headaches: New mothers may experience headaches due to hormonal changes, sleep deprivation, or stress during the postpartum period. Acetaminophen can be effective in relieving these headaches.

General Discomfort: In addition to specific pains related to childbirth, the postpartum period can bring various discomforts, including muscle aches, backaches, and general fatigue. Acetaminophen can provide relief from these discomforts, contributing to the mother's overall well-being.
It's important to note that acetaminophen is considered safe for most breastfeeding mothers when taken in appropriate doses. However, it's advisable for new mothers to consult with their healthcare provider before using any medication during the postpartum period.
3. Postpartum Essential Oils
Postpartum essential oils can offer several benefits for new mothers during the postpartum period, including emotional support and physical relief. Here are some important points highlighting the significance of essential oils for postpartum.
Emotional Support
Pain Relief
Skin Care
Hormonal Balance
Aromatherapy for Relaxation
Promoting Restful Sleep
Breastfeeding Support
Bonding and Infant Care
Personalized Self-Care
What to Know about Postpartum Depression?
Giving birth to a baby is no doubt a life-changing experience in a woman's life. Almost every mother goes through this natural but weird phase because of lack of sleep, a roller coaster of hormones, and the struggle of adjusting to a new tiny human at home.
With that being said, if you have postpartum depression symptoms – including feeling sad, worthless, irritable, anxious, or persistently hopeless – for above 15 days postpartum, talk to your doctor.
Never feel you're alone and never be ashamed of it. Postpartum depression is not your fault. Instead, it naturally affects 1 out of every 4 new moms. Talk to a professional so that you can take better care of yourself and the newborn.
Essential oils for Postpartum Depression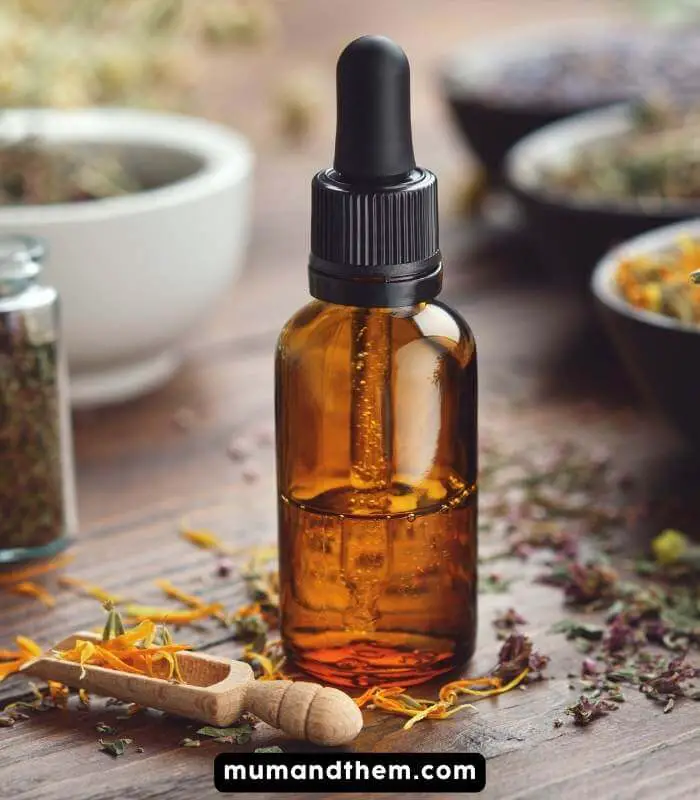 It can be a  supportive approach to managing postpartum depression, but it's important to note that they should not replace professional medical advice or treatment. Always consult with a healthcare provider if you're experiencing postpartum depression, as it is a serious condition that may require medical intervention.
Essential oils for postpartum can be used as part of a holistic self-care routine to help alleviate symptoms and promote emotional well-being. Here are some essential oils that are often considered for their potential mood-lifting and stress-reducing properties.
Certainly, here are the names of essential oils that are commonly considered for managing postpartum depression:
Lavender
Chamomile
Ylang-Ylang
Bergamot
Frankincense
Geranium
Clary Sage
4. Sitz Bath
After childbirth, you'll have a sore pelvic floor and hemorrhoids during the postpartum phase. Sitz bath is the way you can soothe wounds, pains, and aches. Along with soothing, it can also help you heal tears and reduce swelling. Get it on Amazon here. 
This is the Sitz Bath I recommend as it's made with all-natural ingredients. No chemicals, No additives, No SLAs, and absolutely nothing harmful. This is one of the most important of these postpartum essentials in 2023.
5. Water
This is the most underrated postpartum essential for 2020 among newbie mothers. Staying hydrated is very important for you if you don't want a lower milk supply. Make sure you drink around 6 to 8 glasses of water.
My advice is to keep a water bottle with you all the time and keep refilling it whenever needed.
6. Tea
If using the right brand, Teas can be helpful with postpartum recovery. I recommend Earth Mama's Organic Raspberry Leaf Tea as it works as a labor tonic and is perfect for menstrual support.
Other than that, nursing moms also need to improve their breast milk production. The easiest way to do this is by choosing the right tea. Traditional Medicinals Mother's Milk Tea Bags have thousands of happy customers and a rating of 4.1/5 by 2500+ mothers at Amazon.
Get it here and improve your breast milk production by day.
6. Cotton Underpants
Why cotton? Because comfort and relief from pain are much more important than looking sexy. In this case, go with the hospital gauze underwear or "granny" for ease.
But if your inner "sexy senorita" won't let you wear the granny underpants, here are Annenmy Women's high-waist cotton underwear. It looks sexy plus it is 95% cotton for a softer experience.
7. Nursing Bras
Once you enter postpartum, you'll realize how important is it to stash up 5-7 comfy nursing bras. It's nice to have backups because trust me, you're going to be very LEAKY.  These are some of the best postpartum essentials for 2020.
My recommendation over here is – Hogfish Full Bust seamless nursing maternity bras. Why these?
One-hand access
Adjustable shoulder straps
Hook & eye closure
Easy drop cups for convenient feeding
Related Post: Breastfeeding Diet While Nursing?
8. Nursing Pads
It's normal for moms to leak breast milk. Some moms leak only in the beginning and some moms continue throughout breastfeeding. In any case, if you're planning to breastfeed, nursing pads will help keep leaky nipples under wraps.
The #1 selling disposable nursing pads in the US – Lansinoh Stay Dry Disposable Nursing Pads. These pads feature one-way moisture technology and waterproof lining for leak-proof confidence. You must realize how comfortable postpartum is essential for 2020.
9. Peri Bottle is the best for postpartum recovery
As a new but hurtful experience, peeing will sting for the first week or so after giving birth. This happens especially if you have stitches. Having a "Peri Bottle" in hand filled with warm water every time you use the restroom helps decrease the stingy pain.
There are many types of Peri bottles you can use here, but I recommend the Frida Mom Upside Down Peri bottle for postpartum care. Its Upside Down ergonomic design is made to be held upside down with an angled neck for a comfortable continuous stream of relief in the right spot.
Rated 4.3/5 by 1300+ satisfied mothers! Get yours here. 
10. Dermoplast
If through your daily life, you need some major relief down there, I suggest you go with Dermoplast Pain Relieving Spray. Use it a few times a day to help your pelvic floor heal.
This great pain-relieving spray is slightly numbing, easy to use, and offers instant relief! Get it here. 
11. Loose Pants are one of the best postpartum essentials 2023
What do you think of a pant that has stretchy waistbands and a drop crotch that will allow you to comfortably wear those maxi pads during the postpartum recovery? If I was in the postpartum period, I'd have bought them right away.
12. Lanolin 
This cream will be your dream cream once you use it to prevent and treat cracked nipples. I don't know if you could get it at the nearest clinic but it's available for less than $10 at Amazon.
Other Postpartum Must-Haves Related Breastfeeding
A breast pump: empowers you to provide breast milk for your baby while accommodating your unique lifestyle and needs. It's a tool that can support your breastfeeding journey, ensuring your baby receives the nourishment they need even when you can't be there in person.

Breast Milk Storage Bags: These bags are used to store breast milk in the freezer for future use when you're away from your baby.

Nipple Cream: Nipple creams or balms can help soothe and moisturize sore or cracked nipples.

Nursing Pillow: A nursing pillow provides support for your baby during feedings and can help you maintain a comfortable posture.

Breastfeeding Cover: If you prefer privacy while breastfeeding in public, a nursing cover can provide discretion.

Lactation Consultant: While not a physical product, the guidance of a lactation consultant can be invaluable for addressing breastfeeding challenges and ensuring a successful breastfeeding experience.
13. Comfortable clothing for breastfeeding
During the postpartum period is essential for both convenience and ease. Here are some types of clothing that new mothers often find comfortable and practical for breastfeeding:
Nursing Bras: Nursing bras provide easy access to your breasts for breastfeeding. Look for bras that offer support and a comfortable fit.

Nursing Tanks and Camisoles: Nursing tank tops and camisoles have built-in bras and discreet nursing access, making them ideal for layering and easy breastfeeding on the go.

Button-Down Shirts: Button-down shirts are versatile and allow you to unbutton the top or undo a few buttons for easy access during feedings.

Wrap Dresses: Wrap-style dresses are not only fashionable but also practical for breastfeeding. You can adjust the wrap for easy access to your chest.

V-Neck or Scoop Neck Tops: Tops with a V-neck or scoop neck design can be pulled down easily for discreet nursing.

Zip-Front Hoodies: Zip-front hoodies with a dual zipper design make it easy to unzip from the top and bottom for convenient breastfeeding access.

Cardigans or Kimonos: Lightweight cardigans or kimonos can be worn over nursing tops or camisoles, providing an extra layer of comfort and style.

Elastic-Waist Bottoms: Consider pants, shorts, or skirts with elastic waistbands for comfort and ease of movement during postpartum.

Loose-Fitting Tops: Loose-fitting tops and blouses can be lifted or pulled up for nursing, providing comfort and coverage.

Button-Front Blouses: Blouses with buttons down the front are another practical option for easy breastfeeding access.

Pajama Sets: Nursing pajama sets often feature button-down tops or built-in nursing bras for nighttime feedings.

Silk or Satin Camisoles: These can be worn under other clothing and provide a smooth surface for breastfeeding.
14. Toiletries
Toiletries for a new mom during the postpartum period are essential to ensure personal hygiene, comfort, and self-care during a time when the body is recovering and undergoing significant changes. Here's a list of toiletries that can be helpful for a new mom:
Maternity Pads
Perineal Spray or Witch Hazel Pads
Gentle Cleansing Wipes
Comfortable Underwear
Nursing Pads
Toothbrush and Toothpaste
Shampoo and Conditioner
Body Wash or Soap
Face Cleanser
Lip Balm
Hair Ties or Headbands
Deodorant
Face Moisturizer
Nail File or Clippers
Towel and Washcloth
Disposable Underpads
Pain Relief Cream
C-Section Postpartum Essentials
Recovering from a cesarean section (C-section) requires special care and attention to ensure a smooth healing process. Whether planned or unexpected, a C-section delivery brings unique postpartum needs.
Here's a list of postpartum essentials for C-section items and considerations to help make your C-section recovery as comfortable and supported as possible.
Maternity Pads: Specifically designed for post-C-section bleeding, these provide the necessary absorption and coverage.

Abdominal Binder or Support Belt: Offers gentle support to the incision area and helps reduce discomfort.

Stool Softeners: Prevents constipation, which can strain the incision site.

Pain Medications: Prescribed by your healthcare provider to manage post-surgery pain.

Comfortable Clothing: Loose-fitting, high-waisted, and breathable clothing that won't irritate the incision.

Hydration and Healthy Snacks: Keep a reusable water bottle and nutritious snacks within reach to stay nourished.

Nursing Pillow: Provides comfort and support during breastfeeding while avoiding pressure on the incision.

Nipple Cream: If breastfeeding, nipple cream can help soothe discomfort during feedings.

Gentle Skin Cleanser: Choose a mild, fragrance-free cleanser for bathing to avoid irritation.

Assistive Devices: Items like a grabber tool or extra pillows can aid in reaching for objects and finding a comfortable sleeping position.

Entertainment: Books, movies, or music to keep you occupied during recovery.

Support System: Lean on friends and family for assistance and emotional support during your recovery.

Follow-Up Care: Schedule and attend all postoperative check-ups with your healthcare provider.
Frida Mom Postpartum Recovery Essentials Kit
Frida Postpartum Recovery Essentials Kit also known as the Frida Mom Postpartum Recovery Essentials Kit, is a comprehensive collection of essential items tailored to the unique needs of new mothers during the postpartum period.
The Frida Postpartum Recovery Essentials Kit is a comprehensive set of postpartum care essentials designed to make the recovery process more comfortable and convenient for new mothers. This postpartum essentials kit includes a variety of items such as:
Disposable Underwear: Comfortable, stretchy mesh underwear that holds postpartum pads securely.

Perineal Cooling Pad Liners: These soothing and absorbent liners provide relief and comfort to the perineal area, reducing swelling and discomfort.

Peri Bottle: A specially designed, easy-to-use bottle for gentle cleansing of the perineal area after childbirth.

Foaming Perineal Cleanser: A mild and effective cleanser for perineal hygiene.

Perineal Healing Foam: A spray foam that helps soothe and promote healing in the perineal area.

Postpartum Maxi Pads: Extra-long, absorbent pads designed for postpartum bleeding.

Instant Ice Maxi Pads: These provide cooling relief for postpartum discomfort and swelling.

Witch Hazel Pad Liners: Witch hazel is known for its soothing properties, and these liners provide additional comfort.

Disposable Maternity Undies: Stretchy and comfortable disposable underwear for postpartum use.

Cotton Washable Nursing Pads: Reusable nursing pads for managing breast milk leakage.

Healing Foam Spray: A spray designed to soothe and promote healing for C-section incisions.

C-section Underwear: High-waisted, gentle compression underwear designed for C-section recovery.

C-section Scar Care Strips: Thin silicone strips that can help improve the appearance of C-section scars.

Step-by-Step Guide: Detailed instructions on how to use each product for postpartum care.
Essential Protein Pregnancy & Postpartum
Protein is an essential nutrient during pregnancy and the postpartum period. It plays several vital roles in supporting the health and well-being of both the mother and the developing baby. Here's why protein is important during pregnancy and postpartum:
During Pregnancy:
These proteins provide the building blocks necessary for fetal growth, cell formation, and overall well-being. They play a critical role in supporting the formation of the baby's organs, muscles, and tissues, as well as in maintaining the mother's health during this transformative period.
Fetal Development: Protein is crucial for the development of the baby's organs, tissues, and muscles. It helps in the formation of the placenta and the amniotic fluid.

Cell Growth: Protein provides the building blocks (amino acids) needed for cell growth and repair, which is critical for the rapid growth of the baby.

Immune System Support: Protein is necessary for a healthy immune system, helping the mother and baby defend against infections and illnesses.

Hormone Production: The production of hormones like insulin and insulin-like growth factor (IGF) relies on adequate protein intake.

Blood Volume: As blood volume increases during pregnancy, protein helps maintain and expand the circulatory system.

Muscle Health: Protein supports the health and function of maternal muscles, including the uterus and heart.
During Postpartum:
After giving birth, proteins support tissue repair, muscle recovery, and overall physical well-being.
Healing and Recovery: Protein is essential for tissue repair and healing, which is important after childbirth, especially if there are any tears or surgical interventions.

Breast Milk Production: Protein is a key component of breast milk, and an adequate protein intake is essential for mothers who choose to breastfeed.

Energy and Vitality: Protein provides sustained energy, which is crucial for new mothers who often experience sleep deprivation and increased demands on their bodies.

Weight Management: Protein can aid in weight loss or maintenance after childbirth by promoting a feeling of fullness and preserving muscle mass.

Mood and Emotional Well-Being: Adequate protein intake can help stabilize blood sugar levels, potentially reducing mood swings and promoting emotional well-being.
How long does it take to recover after giving birth?
Doesn't matter if you suffered highly while giving birth or you gave birth like a super-mother and got your name on the Guinness World Records, your body needs a chance to regroup after it has been stretched out to the max.
In simple words, the first six weeks postpartum are considered a "recovery" period no matter how you gave birth. However, the recovery time/period isn't the same for every mother because every senorita mama is different and thus would recover at a different rate with different postpartum symptoms.
Most of these postpartum symptoms ease up within a short period while others like sore nipples, perineal pain, and backaches might continue for weeks.
If you've had a vaginal birth, you must also have this question in your mind – "how long till soreness goes away and your perineum heals?" Perineal Recovery could take anywhere from three weeks to six weeks depending if you didn't tear or did.
I don't wanna open up this to you, but sadly your vagina will never be the same after giving birth. But, it'd be very close trust me.
How long can Vaginal Bleeding continue?
As I stated above, Vaginal bleeding a.k.a lochia can last up to six weeks. Bleeding is going to be the heaviest for the first 5-10 days. Slowly, it will taper off – going from red to pink to brown to yellowish-white. Here are the best tips to recover from vaginal delivery.
It's gonna be a very heavy period made of mucus, tissue from your uterus, and leftover blood. But if you come across large clots or you're bleeding so heavy that you need more than one maxi pad every hour, call your doctor right away.
Note: Do not use tampons, tampons are off-limits.
What are some great Postpartum healing tips?
The following tips can help you heal faster and have better postpartum recovery. if you want to shrink your hanging belly after childbirth, here are the best tips to tighten up hanging postpartum belly.
1. Ease aches and pains.
Ease overall aches and pain by taking hot showers and having a professional massage. If you're still achy from pushing, take acetaminophen.
2. Help your perineum heal.
Use ice packs and ice your perineum every couple of hours for the first 24 hours post-birth. Sitz bath plays an important role in soothing your perineal pain and soreness. Use the Peri bottle to spray warm water over the area before & after peeing.
3. Avoid Movements.
Aim to avoid long periods of sitting or standing, and sleep on your side.
4. Be kind to your breasts.
If your breasts ache, use ice packs and gently massage your breasts. Your best way to avoid this pain is by wearing a comfy nursing bra. Let your breasts air out after every nursing session if you're breastfeeding. Other than that, use lanolin cream to prevent/treat cracked nipples.
5. Kegel Exercises.
Get started with postpartum kegel exercises as soon as you're able to comfortably do them. There's no better way to make sex more enjoyable, get your vagina back, and resolve postpartum urinary incontinence than doing kegel exercises.
Aim for more than three sets of 20 repetitions every day!
6. Care for your C-section scar
Clean your C-section incision with soap and water gently every day. Apply antibiotic ointment after drying it with a clean & soft towel. Avoid carrying weight (other than your baby) until it's OK too, as suggested by your doctor. Ask your doctor if you should cover the wound or keep it open to air.
7. Eat well & Keep Moving
Just like you did during pregnancy, eat five smaller meals throughout the day instead of going for three large meals. Eat a combination of complex carbs and protein for energy, plus plenty of fiber (found in fruits, veggies, and whole grains) to help prevent hemorrhoids.
End Point
The postpartum period is very exciting, and life-changing but also overwhelming. The above postpartum essentials are must-haves for every mother who just delivered.
By following the tips offered in this article, doing your best to take care of yourself along with your baby, and being patient you'll get through it in absolutely no time.
And while you're going through postpartum recovery, make sure you don't forget to enjoy this special stage you have with your new baby. Comment below what you think about this article and show some love by sharing it with new moms.