Signs He Bought An Engagement Ring, And He's About To Propose!
You both have been in love for a long time, And you have spent many days and nights together, lost in love. You keep thinking about him day and night. He might be thinking about your day and night, too. 
But to spend every day of your life together, you have to get married, and to get married; you have to wait until your boyfriend proposes to you. And you continue to think he bought a ring but hasn't proposed yet!
If you're both committed and in a long-term relationship, you want to get married. Many couples don't want marriage, while others want to settle down. Did you talk with your boyfriend about his thoughts about getting married?
Marriage is considered to be the union of two souls. Two different people together make a new world; there, they share happiness and sorrows. Marriage is a beautiful bond, and everyone loves it.
There comes a time in a serious relationship; either you come too close or get too far. You know he's crazy about that topic, But I would never suggest you ask him out of curiosity. Let him take his time; you just wait and watch the signs if your boyfriend wants to propose to you! You must tell me how he did act before he proposed.
Below I have listed signs that remind you that anyhow he wants to measure your finger for an engagement ring. This is a very ticklish feeling! Isn't it?
20 Different Signs He's Going To Propose And Bought An Engagement Ring
Surely, this beautiful dream will come true very soon. Maybe you both have talked about marriage and engagement rings and all marriage arrangements before, but you can't remember this!
But you have a few intentions and have noticed some signs he bought an engagement ring for you in advance.
1. He always discusses with you about the future
He often talks about the future on a date. And includes you in that future questions like, "whether you would like to live in this city or some other city?" I know these questions make you think, are these proposal signs? Or is a proposal coming?
2. He introduces you as his girlfriend.
Whenever you're with him, he introduces you as his girlfriend to his friends and family members and always becomes cheerful while introducing you.
 I know you're feeling very special when he pronounces "my girlfriend". Now how do you know when to propose? Your curiosity is right in its place. When he eagerly introduces you to the world, these are the tangible signs he's going to propose very soon; you have to keep some patience.
3. He has tried to find your ring size as he bought an engagement ring.
It's a challenging task to get an accurate ring size without measuring your finger if you have noticed that he has tied a thread on your finger or has ever lost a ring from your jewelry box.
Below are some tips he tried to take your finger size for an engagement ring:-
He tries to tide a string or a band around your ring finger

He asks your younger sister or close friends about your choice for an engagement ring

Sometimes he wraps his finger around your ring finger

He tries to take a casual ring from your jewelry box
4. He starts to stop at jewelry shops.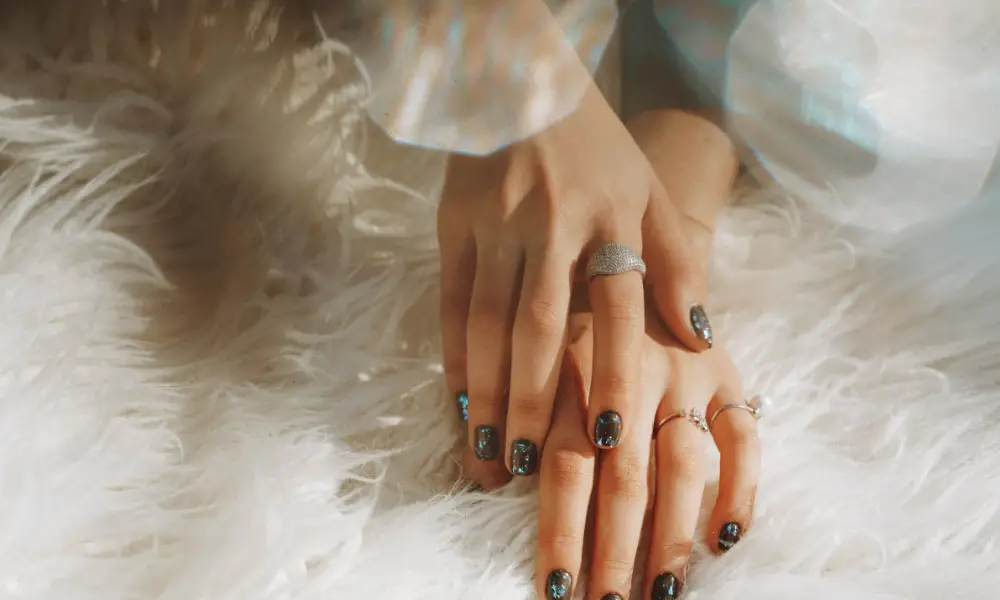 Before he bought an engagement ring for you, he wants to ensure he will purchase the right one. So, he put all his efforts into browsing for the right metal.
He starts to discuss cut, clarity, purity, and carats of metal with you. He shared the pros and cons of gold and platinum with you. How do you feel? You feel merry bells ringing in your ears! Sure signs he's about to propose!
5. He talks more about wedding arrangements.
Nowadays, he talks about marriage things like venue, food, cake, clothes, and guests list. That means he is preparing for a big day. He wants to know your choice and opinion on an ideal marriage arrangement. He also started looking for a separate home where you live in after marriage.
6. Your boyfriend starts to save money.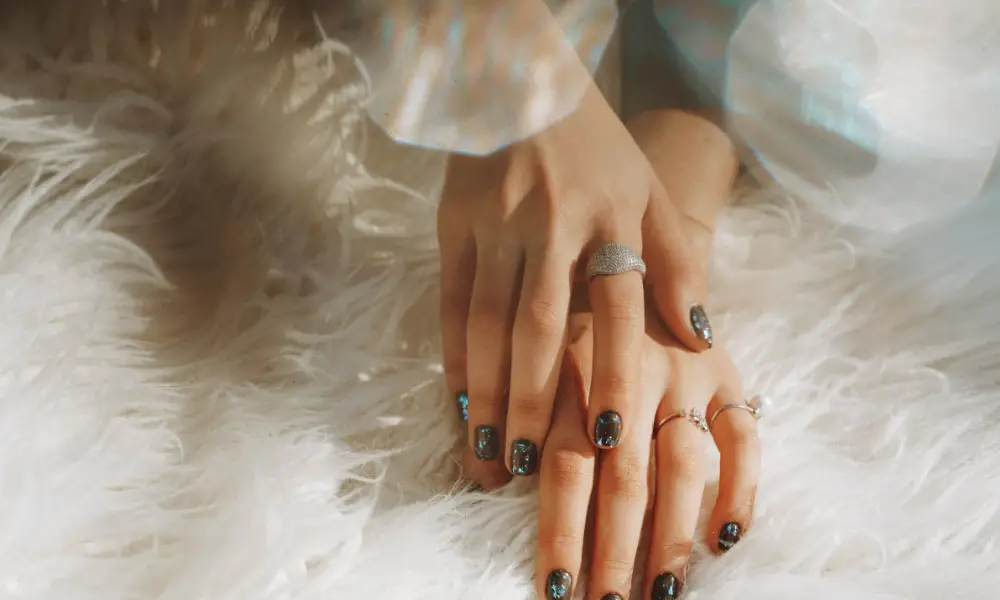 He was spending little on dates before he had booked luxurious hotels to stay in. Nowadays, he has become more frugal. You're super surprised because this guy is very expensive by nature, and suddenly, he has started on the path of savings. 
As you both are in a serious relationship and have spent a long time with each other, these are weird signs he bought an engagement ring for you without prompting you. 
Because an engagement ring costs near about 4k to 5k dollars. He doesn't want to buy an ordinary one; he wants to give you something special. And started to save as much as he could to buy an engagement ring,
7. He is searching for new houses.
Your boyfriend started to think about the future with you. Before you both planned the family and children also, he wanted to give you and his children (as all men think of) all the luxury and comfortable life.
He's scratching you for how you would feel about moving in with him or if you want to live on rent now because, at the moment, it's impossible to buy your own home (because marriage costs a lot).
Preparations are in full swing from his side. Seeing the eagerness of your partner, have you been thinking, "is my boyfriend proposing soon? And he bought an engagement ring for me."
8. He's impatient to see your family members and friends.
Have you ever noticed that he's trying his best to see your parents? Has he forced you to plan something and spend more time with your family? And after seeing your family, he shows respect and love for your family. 
Your father and mother were also impressed with him. Now he started talking about your parents' marriage. Like how your dad proposed to your mom? How & When he bought an engagement ring for your mom? These questions indicate that he will propose soon!  
9. He expects you to spend some time with his family.
Your boyfriend has already told you and shown you his family members' photos. And many times they send you greetings. Your boyfriend willingly wants you to meet his parents. He is urging you to bring your parents too.
 Is your boyfriend preparing for a surprise proposal? Yes, You're thinking right; he's hiding a proposal! Now it's your turn to introduce yourself before his parents. And be ready to hear the magical words from your prince charming, "will you marry me"?
10. He starts to behave differently around you.
You have noticed something different about him. He acts odd when around you, like he avoids direct eye contact or doesn't attend to any phone calls in your presence. And he started hiding things from you. Do you feel suspicious about why he's doing so?
Do you want to know if he bought a ring but hasn't proposed? How did he act before he proposed? Are these signs he's hiding a proposal?
All these questions are triggering your mind! Before, he was an open book for you. And shared all the things with you But now creating suspense. If he doesn't pick up calls before you, it may be a call from the jeweler, wedding planner, or caterer, 
All the above signs are significant; he's preparing for a big day. So, don't bother your mind and wait for happy moments. These are the happy signs he bought an engagement ring for you and wants to surprise you on a fine day.
11. He starts hiding things from you if he bought an engagement ring for you.
As a girlfrient you obviously don't like that your boyfriend hides things from you! It's so hurting to know that he changed his mobile password, or he went out to attend phone calls. These are so suspicious signs you don't like at all.
These signs are not acceptable, but it doesn't mean that there is something wrong. if you both are in a serious relationship from a long time and have a good chemestry between you both. Then there is nothing to worry.
He's planning a proposal and he bought an engagement ring for you. May be he's getting ready to talk to your family about proposing you, or lookings ideas on how to propose, or searching to plan the big proposal, anyhting could be happened very soon.
12. He's become more attentive.
Your boyfriend has started complimenting your beauty and looks. He often started praising your good deeds and personality because he imagined you as his future wife.
If you have noticed, he started doing small things to please you, like cooking your favorite dish, cleaning the kitchen, washing dishes, etc. In this way, he starts learning life skills. Anyhow he wants you to feel special and happy. These are visible signs he is going to propose and signs he bought an engagement ring.
His act of showering kisses and hugs describes he loves you more than you. Now you can expect from these signs he about to pop the question, "will you marry me?"
13. He looks more affectionate than usual.
Suddenly, your partner rejected all his old pajamas, loose pants, and knitted cardigan and started to wear the sophisticated clothes of your choice. His behavior makes you think, is he going to propose?
If your partner pays equal attention to the look you like the most, then it is a subtle sign that he bought an engagement ring and is ready to sit on his knee to propose to you.
14. He remembers the past moments about you and both of you spent
Your boyfriend has started talking your past, like your friend circle, past relationships, your schooling, your college and your family members, favorite places. 
Intentionally he has a marriage proposal and clear signs he will propose in the future and bought an engagement ring!
If your partner dives into the past moments, how did you meet with him? What do you talk about on your date? How did you both spend your days and nights together? 
15. He's planning a special date trip for you.
Holidays and occasions like Christmas, birthdays, anniversaries, and valentine's day are perfect times to propose to someone you love. Is there any special day you have told your boyfriend about on the corner? 
Many men like to propose on a special day because these days are easy to remember, and there is no danger of future fights if you forget the proposed date and your wife starts quarreling.
But he's not ready to tell you anything. If Valentine's Day is on the way, be ready for a bigger surprise than a red flower. If your birthday is nearby, then be ready for a proposal kiss. 
If he's organizing a special open date. It's one of the weird signs he is going to propose to you on vacation, and he bought an engagement ring. 
FAQ
How do you know when he will propose calculator?
You are both very happy and spending time in each other's arms. But suddenly, your partner started behaving strangely. But your relationship is better than before.
He asked many questions about your past, and Maybe you have told him about your favorite places you want to visit in the future. And he remembered your wish.
He has planned to travel overseas or visit his family with you. But he needs to explain something to you about what the planning is.
You keep dreaming, "I think my boyfriend is going to propose?" How excited you're feeling? If he planned an overseas journey for a marriage proposal, these are unforgettable signs of a proposal coming with you overseas.!
How long does a man wait to propose after he buys an engagement ring?
After buying an engagement ring, a man wants to prepare more preparations like marriage venue, food, Carter, flowers arrangement, clothing, and many more. He needs at least three months to complete all the things. 
Because once he shows you the engagement ring, you both can't wait for marriage. 
So, don't get so frustrated or confused if you know he bought an engagement ring but took too long to propose to you. He could be waiting for a good chance when he proposes to you.
How do you notice the signs he is going to propose and he bought an engagement ring for you?
Here are signs he's going to propose soon:-
He continually asks questions about future

He feels nervous around you after buying an engagement ring

He likes to spend more and more time with you and your family

He shows interest in making you please

He starts to learn life skills, like cooking, household chores, etc.
What does an engagement ring mean to your boyfriend?
When he bought an engagement ring that means he loves you and wants to spend his whole life with you. He wants to fulfill all the dreams that you both saw together. He wants to live his youth and old age only with you.
When he bought an engagement ring, that means He wants to leave his boyhood behind and perform every ritual and tradition of society with you.
What should you do when you find out he bought an engagement ring?
While you have noticed the signs, he will propose soon. You are filled with excitement. You two are going to get into a relationship. 
You're expecting a life-changing event to happen very soon but don't try to spoil his efforts by bombarding him with questions. Only notice with a smile small signs in his behavior that last in your memories forever.
Just chill and wait for a special day; he came and sat on his knee to propose to you.
Conclusion
Suppose you strongly feel that he bought an engagement ring for you. Be calm and think about how long he prepared for the big event. You have to pretend that you don't know anything. If you can't wait and want to share your feelings with someone. Then choose a close friend you trust the most and share with them. Or you may write in your diary also.