200 Love Messages And Texts: Your Daily Dose Of Romance
"Love messages and texts can be romantic, and playful, And serving as a constant reminder of love, to make her more crazy for you."
In the soft dimly lit room, where the air is heavy with the aroma of roses, the table is adorned with the finest cuisine. There's a moment when your eyes lock with her eyes. And you both feel the undeniable magic of love. While chocolate-covered strawberries, and fragrant bouquets for dinner create a delightful ambiance.
It's the power of love messages, that truly ignites the flame of intimacy.
These love moments share your heart's deepest desires with a simple touch of your fingers. That speaks volumes, words become the bridges that connect your soul. There's an enchantment in finding the right messages to convey the depth of your love. Love Texts charm in the way they can make your partner's heart skip or bring tears of joy to her eyes.
Finding the perfect words to express your love can be a challenge, but don't fret. We've gathered a collection of heartwarming sentiments, deep expressions, and romantic messages that will touch the soul and set her heart aflutter. You'll even find lines inspired by the melodies of your favorite love songs.
You can choose to convey your affection, we're confident that within these messages, you'll discover the inspiration to make your love known in the most heartfelt way.
Heart Touching Love And Trust Message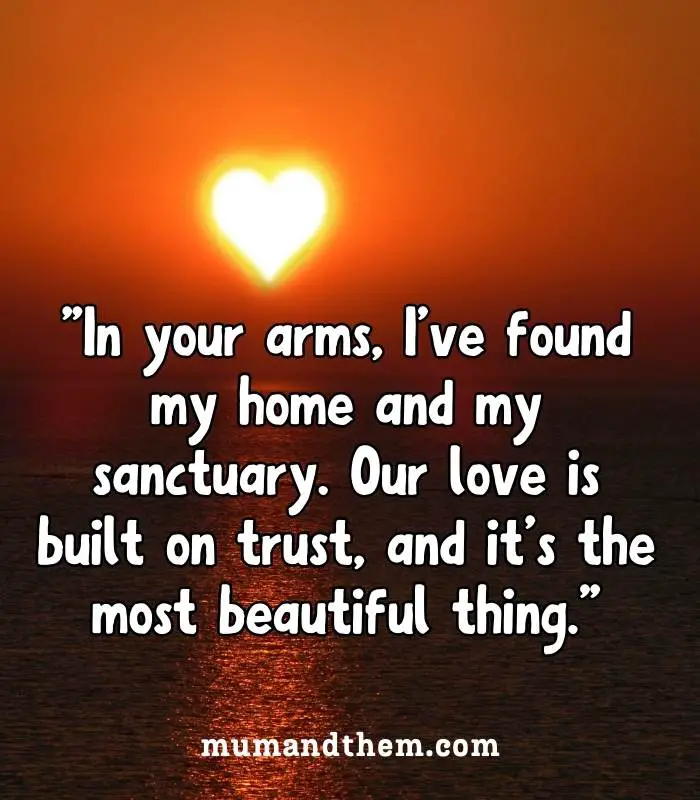 In the world of love, trust is the glue that holds two hearts together. It's the belief that you can count on each other, no matter what. In these messages, you'll find words that express both love and trust, reminding her of the special connection you share. "Sending this love and trust message to melt her heart, like the warmest embrace on the coldest of nights."
"In your arms, I've found my home and my sanctuary. Our love is built on trust, and it's the most beautiful thing."
"With each beat of my heart, I trust you more. Your love touches my soul, creating an unbreakable bond."
"Your eyes are a reflection of a love so deep and true, it fills my heart with trust and warmth."
"Your love is a gentle whisper that reassures my heart, and your trust is the anchor that keeps us together."
"In the book of our love story, trust is the ink that writes each page, and your love is the story that touches hearts."
"With every passing day, your love and trust grow stronger in my heart, creating a bond that's unbreakable."
"You've touched my heart with your love, and I trust you with my deepest emotions, for you are my safe haven."
"In your arms, I find solace and love that knows no bounds. Our trust is the bridge that keeps us connected."Holy Love Messages
Romantic And Trust Messages For My Wife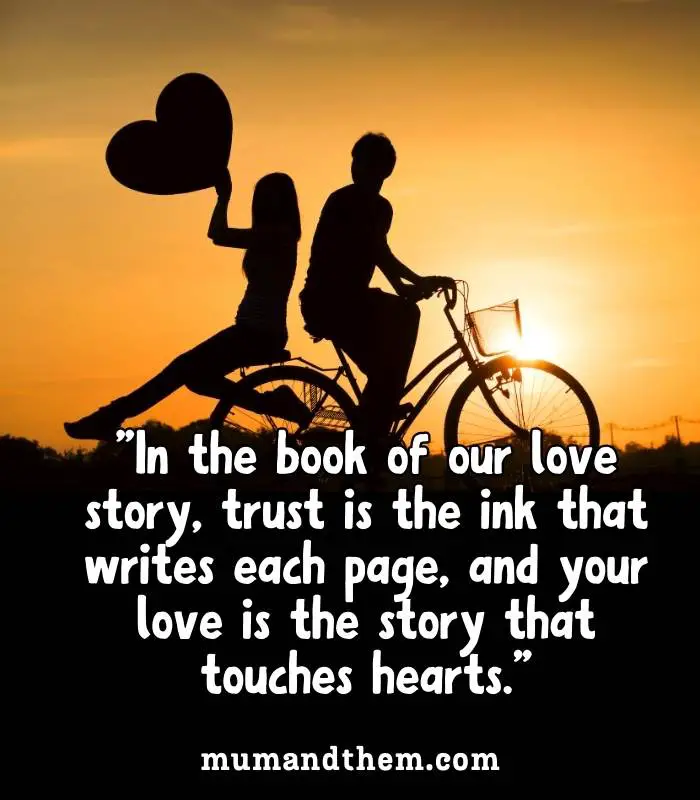 Feel free to personalize love and trust message for my wife to make them even more special for your wife. Sharing your feelings of trust and love can strengthen your relationship and make your bond even deeper.
"My love for you grows stronger with each passing day. You are the anchor of my life, and I trust you with all my heart."
"In your arms, I found my safe haven. Your love is my sanctuary, and I trust you completely, now and forever."
"You are not just my wife; you are my partner in every aspect of life. I trust your judgment, admire your strength, and cherish your love."
"Our love story is my favorite because it's filled with trust, respect, and unwavering affection. I'm so lucky to have you as my wife."
"You are the keeper of my heart, the one who knows me better than anyone else. Your love and trust mean the world to me."
"Every day with you is a reminder of the trust we share and the love that binds us together. I couldn't ask for a more incredible wife."
"In your eyes, I see a reflection of trust and love. I promise to cherish and honor our bond for the rest of my days."
"You are my rock, my confidant, and my greatest love. Your trust in me gives me the strength to face anything that comes our way."
"Our love is built on a foundation of trust and honesty. With you, I have found a love that is both deep and enduring."
"To my beloved wife, you are not just the love of my life, but the person I trust above all else. Thank you for being my everything."
Holy Love Messages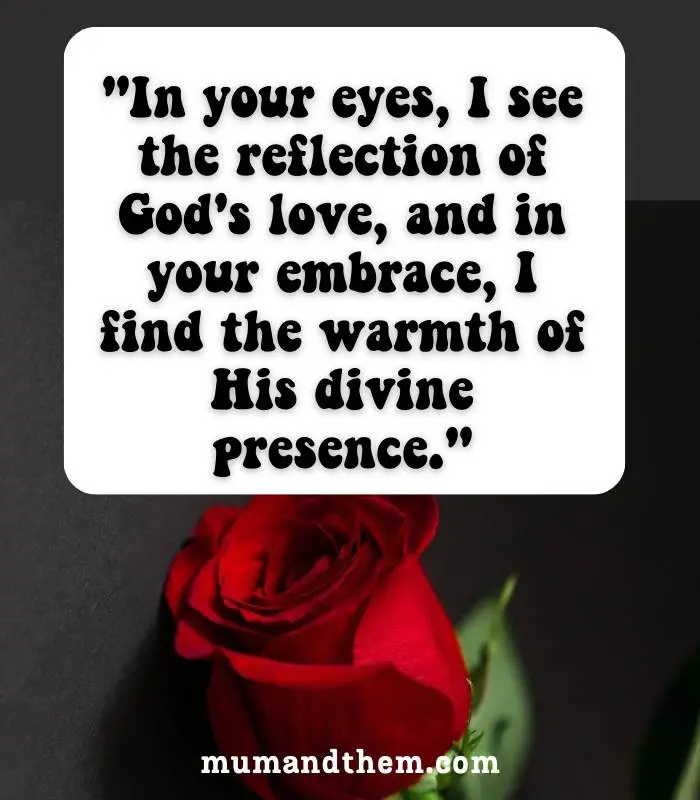 "Holy love messages" refer to messages or expressions of love that are deeply spiritual, often infused with religious or sacred sentiments. These messages are intended to convey love in a way that reflects a profound connection to a higher power or divine presence, such as God. They typically incorporate faith, devotion, and a sense of reverence into the expression of love.
"In the sanctuary of our hearts, our love is a divine flame that burns eternally, fueled by faith and blessed by God's grace."
"As God's love flows through us, our love for each other becomes a sacred union, a testament to the beauty of His creation."
"In your eyes, I see the reflection of God's love, and in your embrace, I find the warmth of His divine presence."
"May our love be prayers, whispered to heaven, and may it be a testament to the holy bond that unites our souls."
"With God as our guide, our love is a journey of faith, hope, and endless devotion, leading us closer to His divine purpose."
"Through the storms of life, our love remains steadfast, for it is anchored in the unwavering love of God."
"In the light of God's love, I found you, and together, we bask in the glory of His divine affection."
"Our love is a sacred covenant, a promise made not only to each other but also to God, to cherish and honor one another in His name."
"In your presence, I feel the presence of God, and in your love, I experience His boundless grace."
"May our love be a testimony to the power of God's love, a beacon of hope and inspiration to all who witness it."
Love Messages With Emoji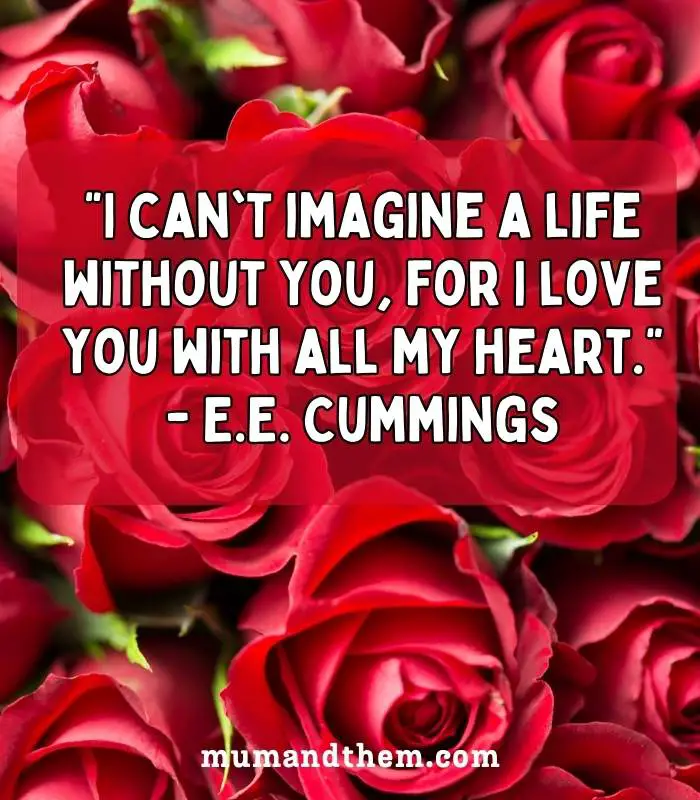 Here are a few emoji love messages to make her happy.
"You make my heart skip every time I see your smile. 😍❤️"
"Distance can't keep us apart because our love bridges the miles. 🌍❤️"
"Our love story is like a fairy tale, and I'm so grateful to have you as my happily ever after. 👑❤️"
"Just thinking about you brightens my day. ☀️❤️"
"You're the missing piece to my puzzle, the one who completes me. 🧩❤️"
"Every moment with you is a treasure I'll cherish forever. ⏳❤️"
"You're the melody to my heart's song, and I can't stop singing your praises. 🎶❤️"
"Together, we're an unstoppable team, conquering life's challenges hand in hand. 💪❤️"
"Your love is like a warm hug for my soul. 🤗❤️"
Feel free to use these messages to express your love and affection with a touch of fun and emojis!
Secret Code Love Messages
Share these secret love messages after making love with your partner so she can decode the messages. These secret-coded love messages can be a fun way to show your affection and make your communication more playful and special.
Caesar CipherOriginal: "I love you."Coded: "L olyi zrx."
Morse Code: Use dots (.) and dashes (-) to represent letters and spaces.Original: "Forever."Coded: "..-. — .-. …- . .-."
Number Substitution: Assign each letter a number (e.g., A=1, B=2, C=3, and so on).Original: "You and me."Coded: "25 15 21 1 14 4 13 5."
Emoji Code: Replace words with emojis that represent them. Original: "I miss you."Coded: "👁️ 🌙 🐍."
Reverse Text: Write your message backward. Original: "You are my sunshine."Coded: "Enishnis ym era uoY."
Pig Latin: Move the first letter of each word to the end and add "ay."Original: "I love you."Coded: "Iay overlay ouyay."
Binary Code: Use 0s and 1s to represent each letter.Original: "Sweetheart."Coded: "01010011 01110111 01100101 01100101 01110100 01101000 01100101 01100001 01110010 01110100."
Secret Coded Love Messages
Original: "I love you." Coded: "J pwli zox."
Original: "You're my sunshine." Coded: "Vtu'zi na xvmhrzei."
Original: "Forever and always." Coded: "Spmxmxv mei bmvevwv."
Original: "Thinking of you." Coded: "Rmjwohrq re pwu."
Original: "Together forever." Coded: "Qqxifgsqi irhrviv."
Original: "I miss your smile." Coded: "J njvv jxyu zvoxj."
Original: "You make my heart race." Coded: "Vpo nbuji cz jvjzv vgojc."
Original: "My love is eternal." Coded: "Nz pwli iw uvguvcn."
Original: "You're my one and only." Coded: "Vwy'ti pz pwv dyd vycu."
Original: "You complete me." Coded: "Vxw ixpqxkxq re."
Feel free to share these coded messages with your loved one and have fun deciphering them together!
Love Confession Love Message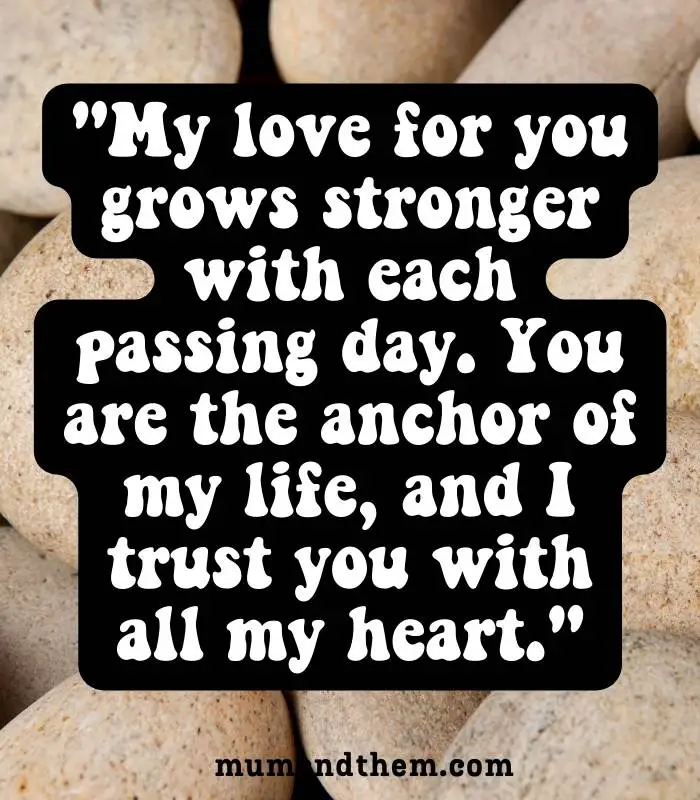 In the world of romance, there's a thrilling moment when you send a love confession text message, baring your heart and capturing their affection.
I can't hold it in any longer – I'm completely in love with you, heart and soul."
"Every moment with you is a journey to discovering more reasons to love you. I'm head over heels for you."
"I want you to know that you mean the world to me, and I've fallen deeply in love with you."
"My heart races every time I see you, and it's time I confess: I'm madly in love with you."
"The more I get to know you, the more I realize how much I adore you. I can't hide it anymore – I love you."
"Life has taken on a whole new meaning since you walked into it. I can't help but admit that I'm in love with you."
"I've been trying to find the right words to say it, and here it is: I'm head over heels in love with you."
"Being with you has shown me what true love feels like. So, I confess – I'm deeply, irrevocably in love with you."
"My heart sings your name, and my thoughts are filled with you. I can't keep it a secret any longer – I love you."
"You've stolen my heart, and I want you to know that I'm officially, undeniably, and passionately in love with you."
Pretenders Message of Love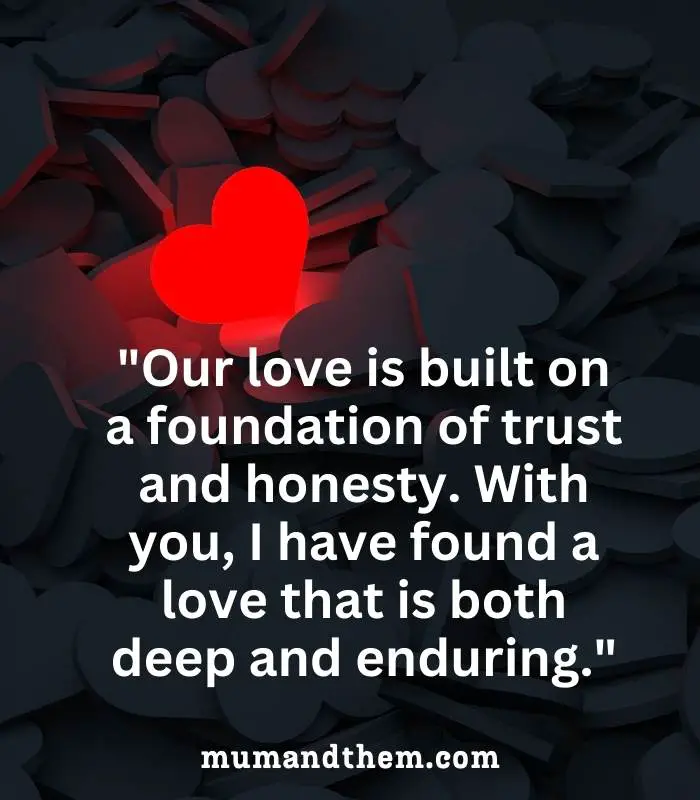 The pretenders' message of love lyrics from various songs beautifully express messages of love in different ways. You can use them as inspiration or incorporate them into a special message for your loved one. pretenders message of love lyrics
"All you need is love, love. Love is all you need." – The Beatles
"Can't help falling in love with you." – Elvis Presley
"I will always love you." – Whitney Houston
"When you say nothing at all, you say it best when you say nothing at all." – Ronan Keating
"You're still the one I run to, the one that I belong to." – Shania Twain
"I just wanna be with you, that's all." – High School Musical
"Cause all of me loves all of you." – John Legend
"You are the best thing that's ever been mine." – Taylor Swift
"I don't wanna miss a thing." – Aerosmith
"Un-break my heart, say you'll love me again." – Toni Braxton
Fortune Cookie Messages Love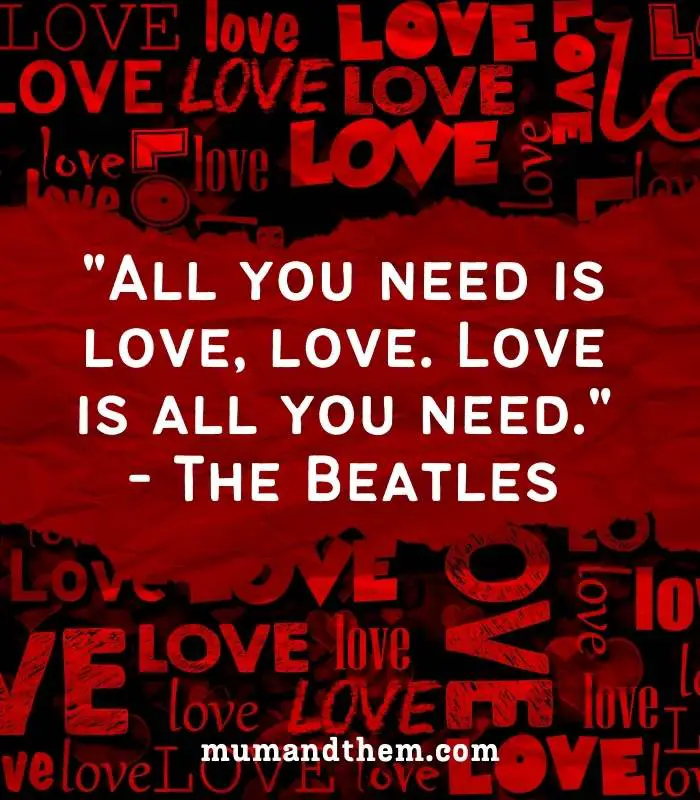 In this exploration of fortune cookies and love messages, we'll delve into the whimsical world of sweet confections, where the hidden messages offer a touch sprinkle of romance to your dining experience. "Love is the greatest gift of all. Cherish it."
"In love, the journey is the destination."
"Your heart's desire is closer than you think."
"Love is a treasure worth searching for."
"A loving heart is the truest wisdom."
"Love knows no distance, it finds its way."
"Embrace love, for it is life's sweetest blessing."
"Your love will brighten someone's world today."
"Open your heart to love, and let it in."
"Love is the key that unlocks happiness."
Subliminal Love Messages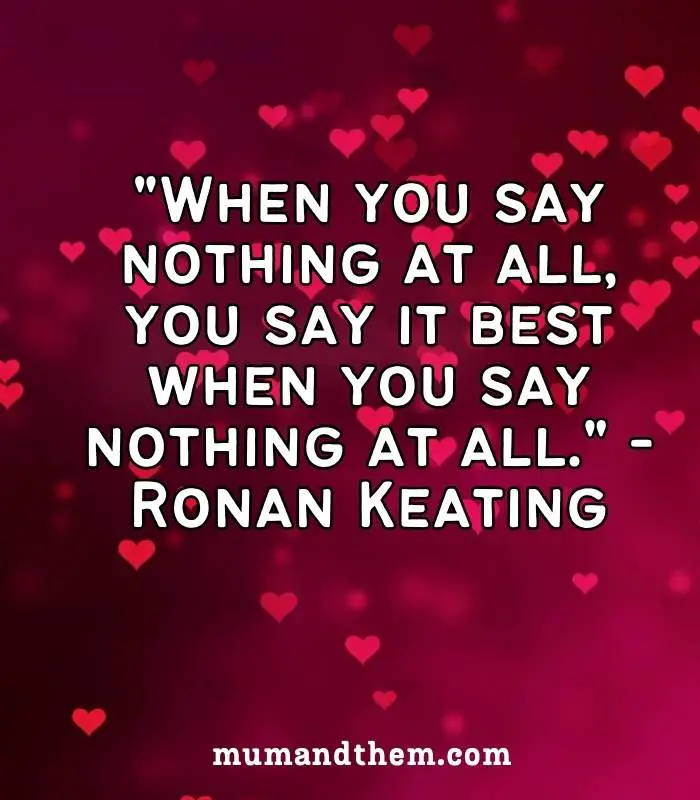 Subliminal love messages are typically subtle cues or hints that convey affection or attraction without directly stating them. These messages can be conveyed through words, actions, or body language. Here are some examples of subliminal love messages:
"Your laughter is my favorite melody."
"In your presence, time stands still."
"Your smile brightens even the darkest of days."
"I find peace in the warmth of your embrace."
"Your eyes tell a story only my heart can understand."
"Your voice is my favorite lullaby."
"You make every ordinary moment extraordinary."
"Your scent lingers in my thoughts long after you're gone."
"Your presence is a ray of sunshine in my world."
"Your kindness is a gentle breeze that soothes my soul."
I Love You All My Heart Quotes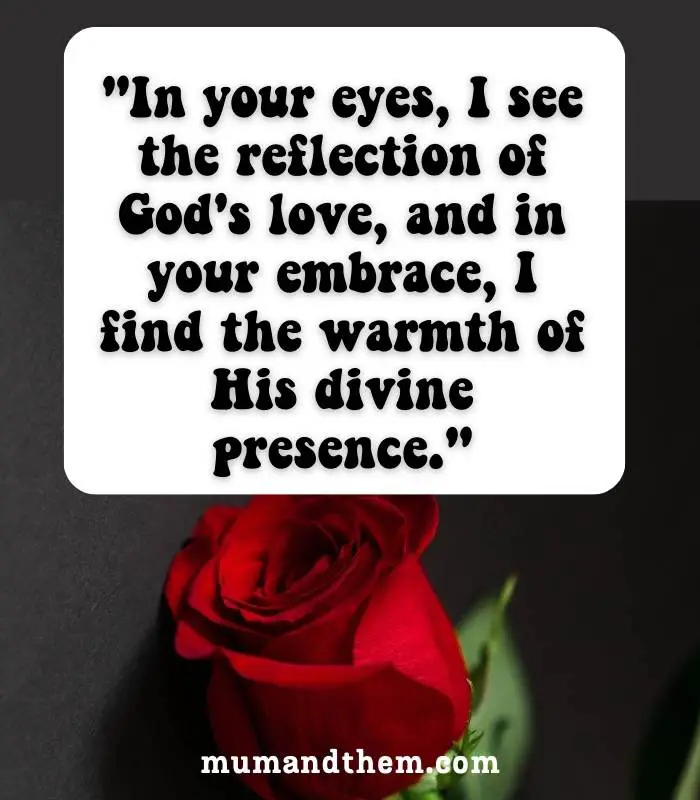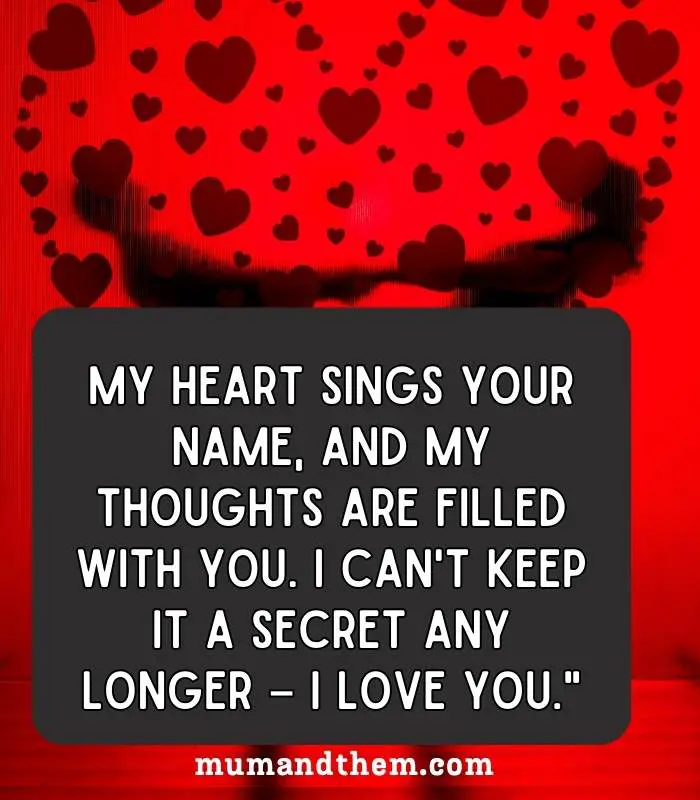 These words from love express deep love and affection for your love. 
"I love you with all my heart, and I will never stop loving you." – Leo Tolstoy
"My heart is yours, and I love you with all of it." – Jane Austen
"You have my whole heart, and I will love you forever." – Nicholas Sparks
"To love you with all my heart is the easiest thing I've ever done." – F. Scott Fitzgerald
"I've given you my heart, and it's yours to keep, for I love you with all of it." – William Wordsworth
"Loving you with all my heart is the most beautiful journey I've ever embarked upon." – Emily Brontë
"With every beat of my heart, I love you more deeply and completely." – Victor Hugo
"You are the keeper of my heart, and I love you with all of it." – George Eliot
"I can't imagine a life without you, for I love you with all my heart." – E.E. Cummings
"My heart belongs to you, and I cherish every moment I spend loving you." – Gabriel García Márquez
Cute Snapchat Love Messages
Sending cute love messages on Snapchat can help you express your affection and make your partner smile. Here are some sweet Snapchat love messages you can use:
"Every snap with you is like a little piece of happiness in my day. 💕"
"Just a reminder that you're the best thing that ever happened to me. 😘"
"Our love is like a Snapchat streak that never ends—always on fire! 🔥❤️"
"Seeing your face on my Snapchat makes my heart skip a beat. 😍"
"You light up my life, even in the darkest snaps. 🌟"
"Snapchat may delete our messages, but my love for you is permanent. 💘"
"I must be the luckiest person in the world to have you as my love and my Snapchat buddy. 😊❤️"
"Can't wait to create more amazing memories with you, one snap at a time. 😚"
"I promise to keep our Snapchat streak and our love burning bright. 🔥❤️"
"You're the missing piece to my Snapchat story and my heart. ❤️"
Gay Love Messages
Expressing love in a same-sex relationship is just as beautiful and meaningful as any other relationship. Here are some heartfelt and affirming love messages for a gay partner:
"Being in love with you feels like the most natural and incredible thing in the world. 🏳️‍🌈❤️"
"In your arms, I've found my home. You are my heart's true north. 💖"
"Our love is a testament to the power of authenticity and acceptance. 🌈"
"Every moment with you is a moment of pure love and happiness. 😍"
"I don't care who we love; I just care that we love each other deeply and unconditionally. ❤️"
"You make my heart sing, and I'm grateful every day for the love we share. 🎶"
"Our love story is my favorite, and I can't wait to write many more beautiful chapters with you. 💑"
"Loving you is as natural as breathing. You are my everything. 🌟"
"No matter what, our love will always shine brightly, like a rainbow on a cloudy day. 🌈"
"I'm so proud to be with you, and I can't wait to see where our love takes us next. 🌠"
AI Love Message for a gay guy
"Love knows no boundaries or labels. My love for you is infinite. 🌈❤️" Writer: Oscar Wilde 
 "With you, I've discovered a love that's as deep as the ocean and as boundless as the sky. 🏳️‍🌈💖" Writer: Audre Lorde 
"Our love story is unique and beautiful, just like the stories told by Armistead Maupin in 'Tales of the City.' 📚🏳️‍🌈" Writer: Armistead Maupin 
"In your arms, I've found my own 'Giovanni's Room,' a place of love and acceptance. 📖🏳️‍🌈" Writer: James Baldwin 
"Our love story is as magical as Mercedes Lackey's 'The Last Herald-Mage' trilogy. 📚✨🏳️‍🌈" Writer: Mercedes Lackey – A fantasy author known for inclusive and LGBTQ+-friendly themes in her novels.
"Like Radclyffe Hall did with 'The Well of Loneliness,' we defy convention for love. 📖🏳️‍🌈" Writer: Radclyffe Hall
 "Our love is a journey, and I'm grateful to have you as my co-pilot. 🚀🏳️‍🌈" Writer: Eileen Myles 
"Our love is like a poem written by Walt Whitman, free and full of passion. 📜🏳️‍🌈" Writer: Walt Whitman
End Point: 
"With every message and moment we share, my love for you only grows stronger. You're my forever and always. ❤️"