"Cute things to draw for your boyfriend," is a cute romantic gesture to express your love for him. It can be an especially sweet and thoughtful gesture when you create something special and funny with your hands for your boyfriend.
Of course you can surprise your loving one with many expensive gifts like branded wrist watches, clothes, perfumes, or shoes.
However, nothing is a great idea than to invest your valuable time to draw cute things for your boyfriend. Because these cute things are overflowing with your love and care. Let's start to think what cute things to draw for your boyfriend that works wonder, he remember it for years.
If you're looking for cute things to draw for your boyfriend, there are plenty of options to consider. One idea is to draw a portrait of him. This can be a simple sketch or a more detailed drawing, but either way, it's a great way to show him how much you appreciate and admire him.
Another cute idea is to draw a cartoon version of him, incorporating his favourite things or hobby. If you want to create something that's more light hearted and fun, consider drawing a caricature of your boyfriend.
This can be a silly, exaggerated version of him that's sure to make him laugh. Another option is to draw a scene from a favourite movie or TV show that you both love, with the two of you as the main characters.
Here's a great list of funny, creative and romantic ideas you can draw on a cute drawings paper for your boyfriend. When it reaches to your boyfriend, undoubtedly he surprised with your efforts. It makes him love you more and more.
15 Cute Drawing ideas for your boyfriend To fasten his heartbeats for you
Colours play an important role in our life, as they can evoke different emotions and meaning that are closely tied to our feelings of love, attraction, and romance. Like red colour is often associated with passion, desire, and love. Pink is often associated with tenderness and can be a great choice for expressing affection and love.
Overall, colours help us to express our emotions and feelings in a visual and symbolic way. So, without wasting a single moments we are  listing here the beautiful list of things to draw for your boyfriend.
Easy and Cute paintings for boyfriend
If you're feeling especially creative, you could try drawing a comic strip that tells a story about your relationship. This can be a fun and unique way to show your boyfriend how much you care, and it's sure to be a treasured keepsake for years to come.
No matter what boyfriend easy cute things to draw you choose, remember that the most important thing is the thought and effort you put into it. Your boyfriend is sure to appreciate the time and care you put into creating something just for him.
Here are some easy, peasy things to draw for your bf that works great for beginners/rookies:-
Study his pet: Spend some time observing his pet animal, taking note of its unique features and expressions. This will help you create more accurate and recognizable drawings.
Use reference images: If possible, take some reference photos of his pet animal or find some online to use as a guide for your drawings.
Focus on the eyes: The eyes are often the most expressive part of an animal's face, so pay extra attention to them when creating your drawings. Use large, round eyes with lots of detail to give your pet animal faces a cute and friendly look.
Use bright colours: Bright, cheerful colours can help make your drawings more eye-catching and fun. Consider using colours that match his pet animal's fur or markings to make the drawings more recognizable.
Experiment with different styles: Try different drawing styles, such as cartoons or doodles, to create a unique look for your pet animal faces.
Add funny captions: Pair your drawings with funny captions or puns to add a funny touch and make your boyfriend laugh.
1. Caricatures
Caricatures are meant to be funny, so don't afraid to add some homour to your drawing. You can exaggerating certain features of your boyfriend and yourself, like big nose, round big eyes, big faces with small body, or chin. can be a great wat to add humour and personality to your drawing,
Caricatures can be a fun way to celebrate and poke fun at someone's unique features or personality traits. These can be a great way to create a personalized and memorable gift.
You might not get perfect results in your first few attempts, especially if you are not a professional artist.
Don't let it discourage you, though! Keep practicing and experimenting with different techniques and styles until you find what works best for you.
I damn sure, cute drawings for couples like funny caricatures make him to laugh out loud and happy.
2. Art Puns To Add In Caricature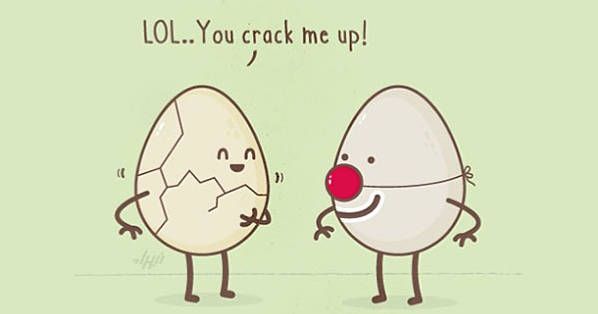 The possibilities are endless when it comes to incorporating art puns into your caricature drawings. There is a great way to add some personality and humour to your art, and they're sure to put a smile on your man's face. So don't be afraid to get funny things to draw your boyfriend – your bf will thank you for it!
3. Comic is one of the cute things to draw for your bf
Drawing comic for your boyfriend can be a great way to add some spicy fun to your relationship. Not only does it show that you care enough to put in the effort to create something just for him, but it can also provide a lovely escape from the stresses of everyday life. Plus, who doesn't love a good laugh?
Picture this: Your boyfriend comes home after a long day at work, feeling tired and stressed out. But as soon as he sees the comic you've drawn for him, a smile spreads across his face and his mood instantly improves. He can't help but chuckle at the witty jokes and silly characters you've created, and he's reminded of all the reasons he loves being with you. So go ahead and break out the pencils and paper – you never know what kind of magic you might create!
4. One-Line Cute Drawings for your bf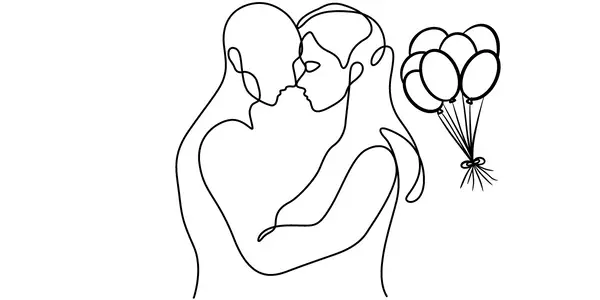 One-line drawings are cute easy love drawings to show your boyfriend that you care. With just a single stroke, you can create a unique and meaningful piece of art that he can treasure forever.
One-line drawing is a minimalist art form where an image is created using a single, continuous line without lifting the pen or pencil from the paper. The result is often a simple yet captivating illustration that emphasizes the beauty of simplicity and the power of a single stroke.
5. Short Comic Story For Your BF
Creating a short comic story for your boyfriend can be a great way to impress him with your creativity and thoughtfulness. Cute pics to draw for your boyfriend within the comic. How I'll tell you, here are some tips to help you create a comic story that will leave a lasting impression.
Here are the tips how cute pictures to draw for your boyfriend.
Think of a relatable story: Choose a story that your boyfriend can relate to, such as a funny situation the two of you experienced together or a common problem that he faces.
Keep it short and sweet: Your comic story doesn't need to be a lengthy epic. Keep it short and to the point, with a clear beginning, middle, and end.
Focus on the visuals: Remember that this is a comic, so the visuals are just as important as the story. Use simple but effective illustrations to convey the story in a way that is easy to understand.
Use humour: A comic story should be short and fun, so use humour to keep your boyfriend engaged and entertained.
Make it personal: Your comic story should feel personal, beautiful, romantic and full of fun. Include inside jokes or references that only the two of you would understand.
Show your love: Whether it's through a heartfelt message at the end or a subtle nod to your relationship throughout the story, make sure your boyfriend knows that this comic story was created with love.
Overall, creating a short comic story with pictures to draw for your boyfriend is a thoughtful gesture that is sure to impress him. Be creative, have fun with it, and let your love for him shine through in every panel.
6. What to draw for your boyfriend for Instant
Seeing cute drawings for bf that you've made can also evoke positive emotions and memories. It's a unique and personalized gesture that shows him, how much you care, and it can be a beautiful symbol of your love and affection for each other.
Drawing a portrait of him:
A portrait is a cute love things to draw for your boyfriend. It could be a realistic, abstract, or cartoonish drawing. A personal touch like this will make him feel special and appreciated.
Your BF's favourite memory:
Try cute simple drawings for boyfriend like a favourite memory of you both. It could be a romantic date, a vacation, or even a funny moment you both shared.
When you draw cute simple drawings for boyfriend like his lovely memory, you are creating a visual representation of that memory through words. This can help your boyfriend to vividly remember and relive that special moment in his mind.
Additionally, by taking the time to create this personal and thoughtful gift, you are demonstrating your love and affection for him. This can help to strengthen your relationship and deepen your emotional connection. Here are love boyfriend, easy drawings ideas:-
Drawing for your boyfriend- his favourite superhero or character:
If your boyfriend is a fan of a particular superhero or character, draw him as that character. It will show that you pay attention to his interests and that you took the time to create something unique for him.
Drawing for your boyfriend that day when you were about to slip in the rain, but suddenly two strong hands hold you and saved you from slipping. From that day you both started dating each other.
Remember, the most important thing is to have fun while drawing and to make sure that your boyfriend knows that you put time and effort into creating something just for him.
7. Doodles Land You On His Heart