300+ Kids Handprint Crafts For All Festivals
Children enjoy creating handprint crafts and art, it's delightful while immersing their hands in colorful paint. The versatility of turning a basic handprint into a masterpiece is truly remarkable. With a touch of imagination and some exciting concepts, the possibilities are endless.
Crafts With Handprints For All Kids Of All Ages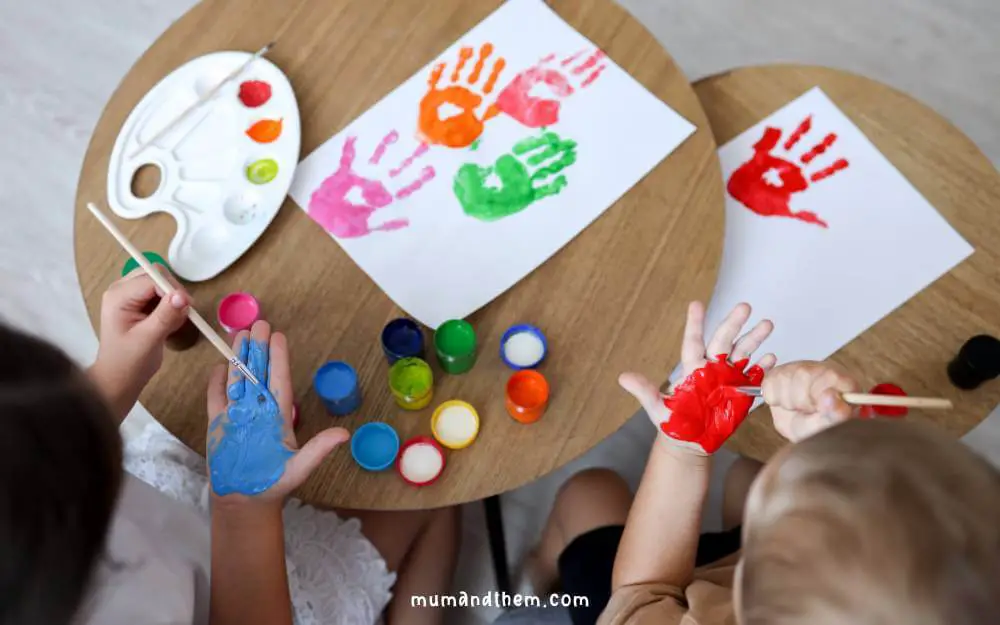 Today, our collection of handprint art ideas has expanded significantly, originally starting with 7o and continually growing. We're now offering over 140 creative handprint projects suitable for kids of all ages, adults also enjoy these mind-soothing activities!
Handprint Craft Ideas at Home and in The Classroom
Many of our handprint crafts ideas evolve around holidays. Hand print craft is a simple and enjoyable project for classrooms or at home Art captures a moment when little hands were that size, making it a wonderful keepsake and gift idea. The handprint is beneficial as:
inclusivity
Time Capsule
Collaboration
Imperfection is Art
Messy Fun
Meaningful Gifts
Safe Paints For Craft Ideas With Handprints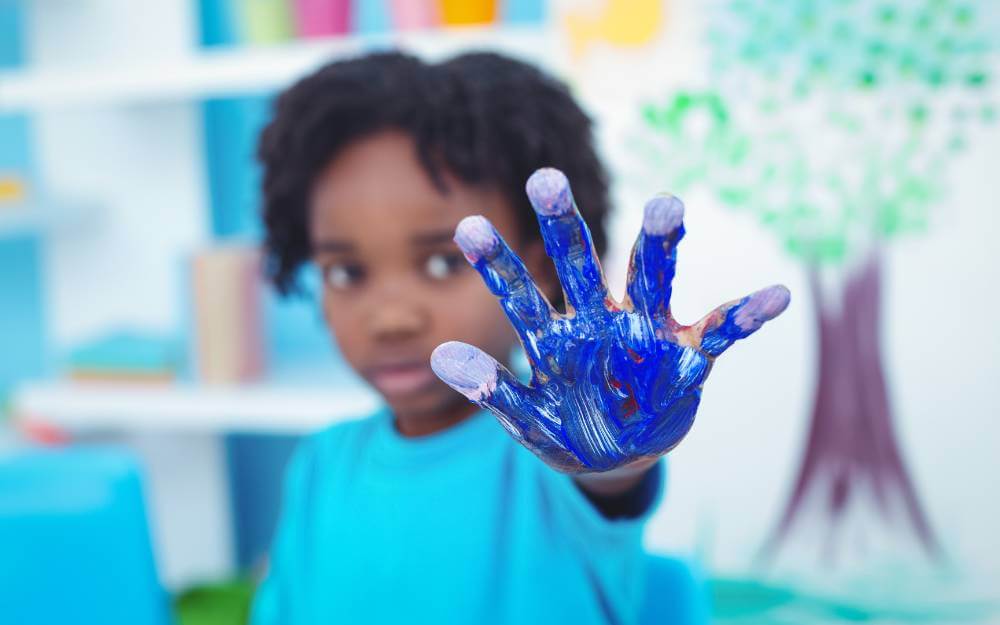 This guide explores safe and non-toxic paint options suitable for children's handprint art, helping you make informed choices for your creative projects.
Washable Tempera Paints:
Dabble is Safe For hand art used by small kids of 2-3 years of age.
A unique formulation that contains natural textures & fragrances from coconut & sweet orange oil, which stimulates multi-sensory perception and fine motor skills for kids. Developed by scientists and food technologists in consultation with occupational therapists and early educators.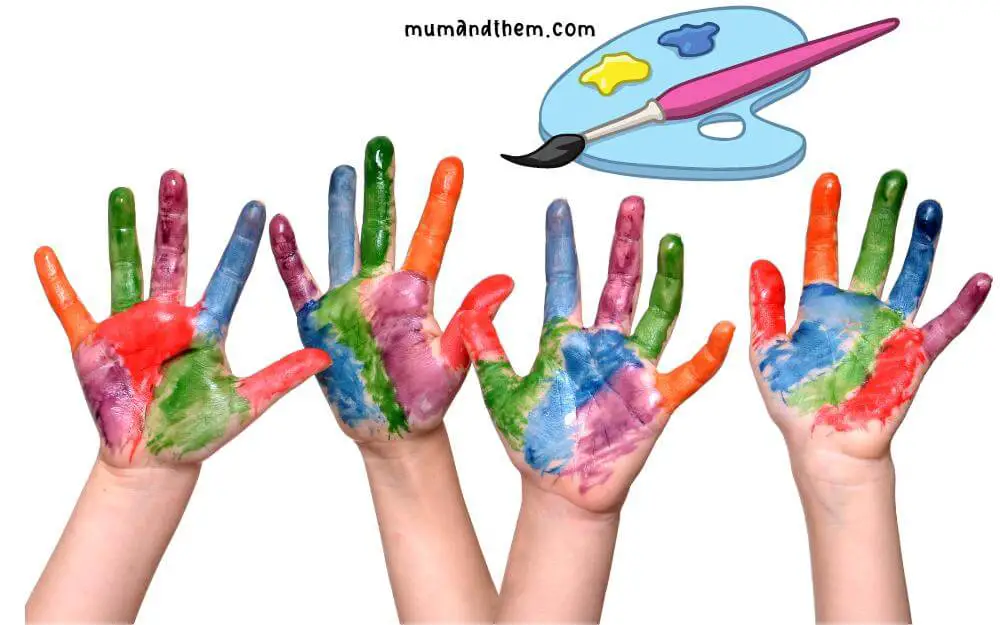 This paint is ideal for school art projects, DIY projects at home, and everyday arts and hand printing craft.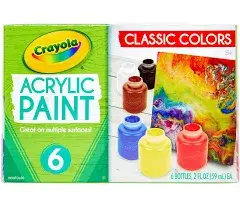 About this item:
Multi-Surface & Blendable
Easy Cleanup
School & Art Supplies
Safe and Nontoxic
Using Ink vs. Handcraft Paint for Kids' Handprint Art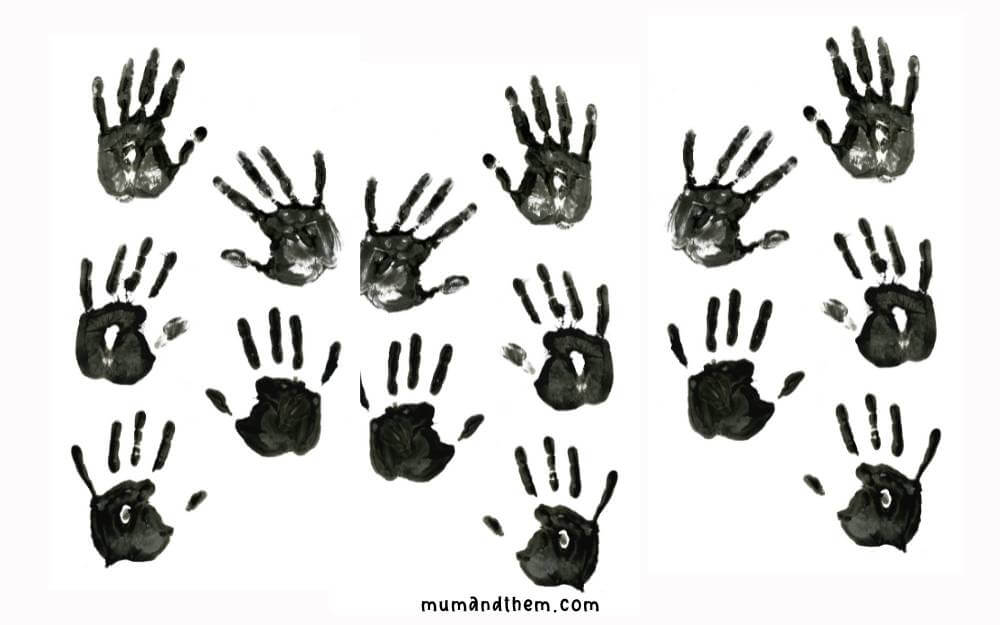 Craft ink pads can be used for DIY art crafts, painting, wedding decoration, etc. The ink pad can used on fabric, wood, paper, posters, notepads, journals, etc. You can create what you want!
Here is the link for Craft Ink Pad, a Set of 6 Washable DIY Stamp Ink Pads for Kids
Art With Handprints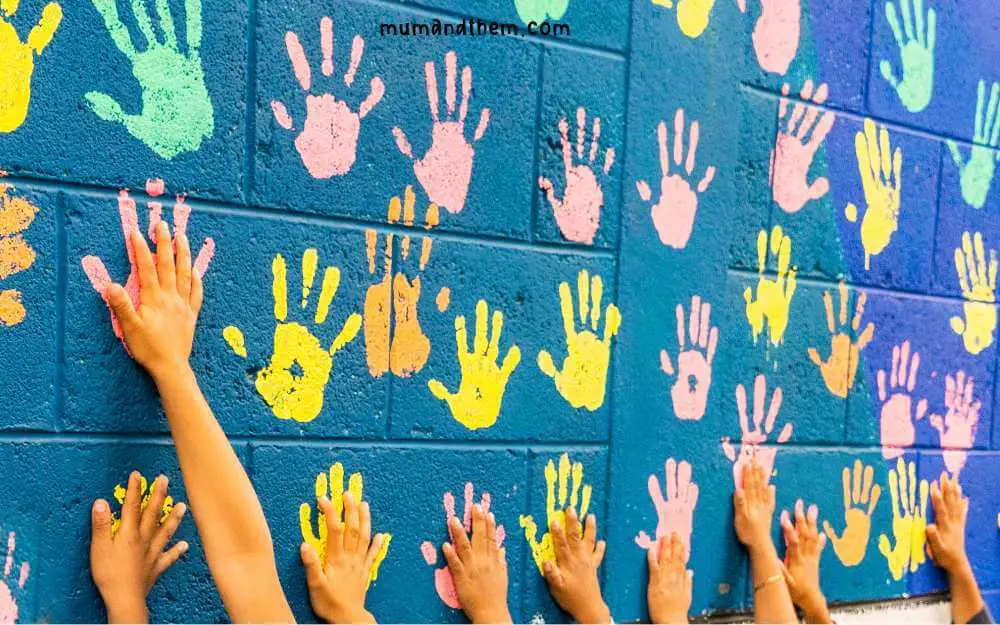 Vibrant Colors
Texture 
Mixing 
Versatility